'Crossroad' Writer and Director Shervin Youssefian: 'Don't Give Up! God is Working it Out!'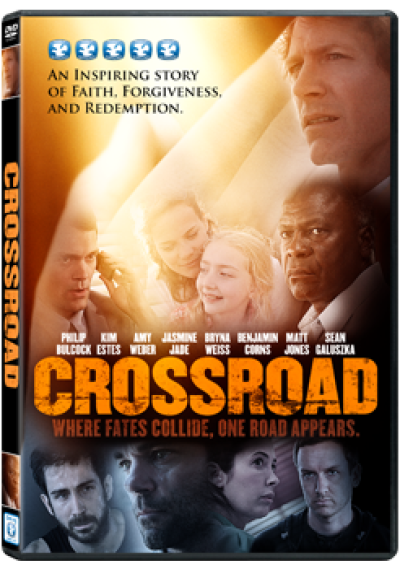 Shervin Youssefian is the writer and director of "Crossroad," which is being released on DVD today. The film focuses on the lives of several strangers whose lives drastically change when they all meet up. Youssefian spoke with The Christian Post about the film, its message, and his next project.
The Christian Post: How did you come up with the idea for the film?
Youssefian: I'm a Sunday school teacher, and I wanted to combine the industry I am in- making commercials- with storytelling and spreading the Gospel. I wanted to do a film that would speak to the larger audience and spread the Gospel. I prayed and fasted for one week and received the answer within a couple of days— I wanted to have a Christian cast. ... The cast and actors came and said it was a different experience on set. They walked away completely changed, even if they did not believe as we did.
I was praying every morning that I would be able to make God happy through my actions, through patience I would show. I think that when you have a strong team that works with the same values, and you know that it's not about finishing the film but getting your ideas across, but about being a good Christian on set, God blesses you. He has blessed us in so many ways: being able to license the film worldwide, including Africa.
There were problems that we could not solve, humanly… We developed the practice of "standing still" and letting God move and work in His way.
CP: What do you want audiences to take away from "Crossroad"?
Youssefian: The central theme of the film is taken from Romans 8:28, which states: "All things work together for the good of those who love God" (NIV). Don't quit! God works things out for your benefit.
CP: What are you working on next?
Youssefian: I was working on a project about bullying, and I knew that the times are calling for a story about bullying through a Christian's perspective. I didn't have that excitement or inspiration as I did working on "Crossroad." Then, out of the clear, I received the calling and inspiration for the next project on homelessness. I'll be working on the same set with the same cast and crew that will, with, God's help, touch people's lives.
Three weeks ago my wife and I were going to breakfast; we took the wrong exit. My wife noticed a man that was out in the rain, and we decided to buy him coffee and breakfast. When we took him the food, he started screaming and saying that he didn't want our help. We saw another man who was sleeping, and we stopped to give him the food, and when he opened his eyes, it was a deep connection between us as two human beings.
My wife called me a few days later to tell me she was going to conduct her organization's annual homeless survey. I decided to go with her, and I realized that our perception of them is so different and wrong. When I spoke to these people, I realized that they were in need … of a job, not money or anything else.
This film is based on Jeremiah 29:11, which states: "For I know the plans I have for you… plans to prosper you and not to harm you, plans to give you hope and a future" (NIV). It just feels right. I can clearly say that this is what I am supposed to be doing. There's an expression that teachers teach what they want to learn the most about. I made "Crossroad" for the boy who didn't know about Christ … who could not find meaning in life … I want to reach him and possibly change his life.
For more information about "Crossroad," visit www.crossroadmovie.com.
Watch the trailer for "Crossroad" HERE: