Customers Owed Thousands After Millionaire Couple Cancels Christian Women's Tour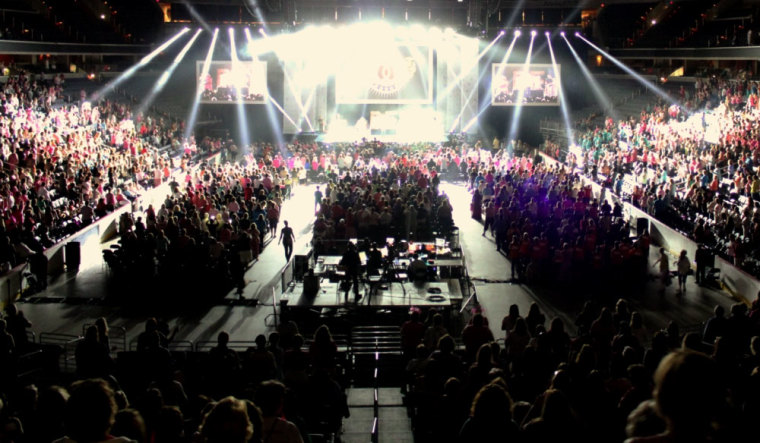 A Texas-based company is struggling to refund ticket holders after suddenly announcing the cancellation of its big, nationwide event for Christian women, the Belong Tour, a spin-off of the Women of Faith tour, which featured Christian motivational speakers and singers.
"We apologize for having to make the difficult decision to cancel all Belong Tour 2017 events," reads a written statement on the tour's website. "There are still a number of ticket holders yet to refund, and we will continue to refund as we are able. Please know this is a top priority and we are doing everything we can as quickly as possible. This will take time, and we are unable to give a timeframe for completion."
The tour, which was scheduled to run from August through December 2017, was canceled allegedly due to "low ticket sales."
Women of Faith, attended by five million women in the last 20 years, held a farewell tour in 2015, and rebranded the event as the Belong Tour in 2016. The company was sold to a Nebraska couple, Gary and Alita Reynolds, in March 2017, according to CBS DFW.
In April, they started selling tickets for the 2017 tour. A month later, Reynolds "let go of [nearly] the entire team and said 'we are taking the company in a different direction,'" Christina Shelton, who worked for Women of Faith for nearly seven years and helped launch Belong, was quoted as saying.
When Shelton returned to the Plano office the next day to gather her things, she found "there were moving trucks — he had packed up the entire office," and a sign on the door said the company had stopped paying rent.
"We continue to ask for your Christ like patience and understanding as we know it has already taken more time than first expected," the note on the website states. "This is disappointing for all of us. Again, we apologize for this challenge and we personally thank each and every one of you for patience, peace and grace."
In a statement, authors Jen Hatmaker, Shauna Niequist and Deidra Riggs and singer Nichole Nordeman, who were scheduled to appear at the tour events, clarified they did not have any part in the decision to cancel the tour.
"To be clear, the new owners had no part in the original Belong Tour or the Women of Faith brand they purchased," they said. "There is no crossover between previous staff, speakers, or artists and the current leadership, nor do any of us have access to them. Let it also be clear that the speaking and worship team were not compensated for the canceled tour, nor have we received any of the proceeds from unrefunded ticket sales. We have not benefitted financially in any way at the expense of the women who purchased seats in advance."
They concluded, "We are angry, embarrassed, and stunned at their refusal to refund tickets or even issue a response. We are deeply sorry, and we stand in support of your efforts to secure refunds."