Dallas Theological Seminary Graduate Says School Told Him: 'We've Never Placed a Black Graduate to a White Church' (Watch)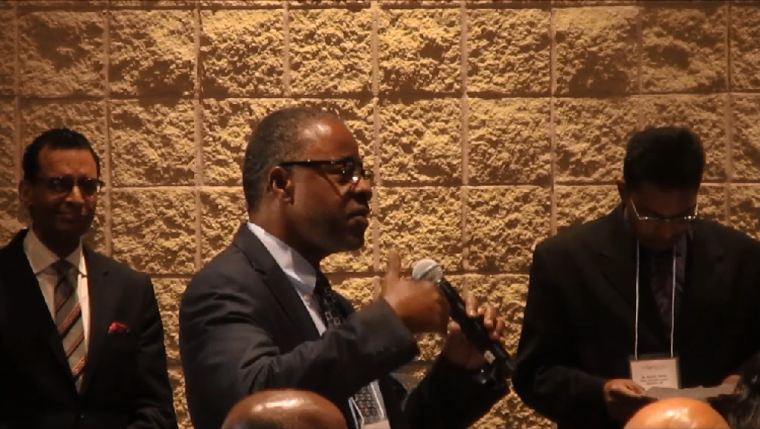 ORLANDO, Fla. — Jimmy King, a Dallas Theological Seminary graduate who now serves as senior pastor of Proclamation Church in Orlando, accused the school said to be one of the top 20 seminaries in the U.S. of not providing him and other black graduates with enough support in finding employment, and further asserted that he was once told, "we've never placed a black graduate to a white church."
King, who graduated from Dallas Theological Seminary in 2006 with a master of theology in pastoral ministry and leadership degree, according to his church's website, revealed during The Reconciled Church: Healing the Racial Divide Summit at the Orange County Convention Center last Wednesday that when he went to get help from the school's placement office in his final year they gave him the surprising news.
"In the last year, I went to the placement office, I said 'I'm ready to be placed.' They said, 'we've never placed a black graduate to a white church,'" King recalled before a panel of church leaders, including reconciled church founders Bishop T.D. Jakes, Bishop Harry Jackson, and televangelist and pastor James Robison.
"I go back to my class that they have for senior members. They have a panel of pastors from all over Dallas, Texas, all white pastors with the elders' board. I left that placement office really angry and upset. So when I went to that class with the panel sitting there when they asked do you have any questions, I said 'why don't you hire black graduates?' You could hear a pin drop. I still haven't gotten an answer," he said.
"So when I see the word reconciled church, it burns in my heart because we're not reconciled," King continued. "I can't go preach in a white church. At Dallas Theological Seminary, the black graduates have to start their own churches," he said.
The Christian Post reached out to Dallas Theological Seminary's placement office on Monday for a reaction to the allegations but Paul Pettit, head of placement services at the school, was unavailable.
Another school representative, Mary-Nell Pettitt who spoke with CP said: "I've never heard anything like that, but I've only been here 15 years."
In response to King's comments on the racial reconciliation component of the reconciled church movement, Bishop Harry Jackson said, "We did not succeed in bringing the church together but I do believe that what we dared to do was make a bold faith declaration. And we are saying the reconciled church can heal the racial divide."
He continued: "And the first conversations the Bishop [T.D. Jakes] and I had was we've got to own the fact that we are separate. We've got to own that, take responsibility for that, but there is no hope for the world to get itself together. In a divided society only the church can model unity. If you believe that, that's really our faith challenge."
Bishop Jakes argued that the American church was grappling with a lot more than racial divides.
"There are so many different kinds of divides in the church today and I don't know what we are gonna do about it. Until we start going into each other's camps. Being intentional about having lunch. Getting together, working together," said Jakes who agreed with Jackson that there was a need to own "the fact that we are separate."
"I want to say that the divide is much more severe than just race. It is political divides; we have allowed ourselves to be franchised by political parties where even if we did sing the same song, even if we did worship together, the political slants that have infiltrated the way in which we preach has increased the divide further and further. And there are certain little words, little buzzwords that send off connotations to black people that white people don't even know. That that particular framework of words creates a certain atmosphere," said Jakes.
"Are there enough things that unite us that we can agree on a certain body of ideas?" he asked.
"Can we agree that Jesus wants people to eat? Can we agree that Jesus wants people to have a house? That it's good to have a family? Can we pick out about five or six or seven things that would unite us?"
"I think when the church got into bed with the politicians we created an offspring. And the offspring is a mutation that's not quite anything. It's some sort of mutated child and that child has its own language. And when you get up into different settings, that language lets me know what kind of camp you are from. We have to learn new languages, we have to confess hidden racist buzzwords that are dressed up in religious garb. We have to take the sting out of the way we do church," said Jakes.