Darren Wilson Support Video Emerges as Grand Jury Decides Officer's Fate; Criticizes Obama and Late Teen Michael Brown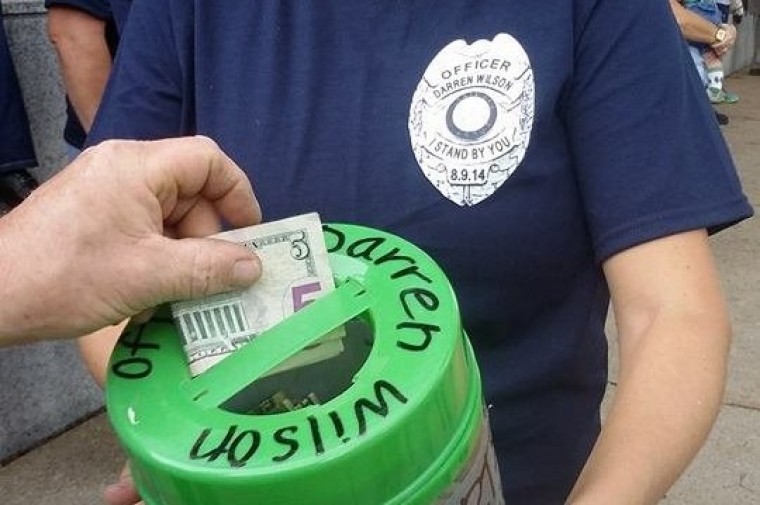 A new video created by supporters of police officer Darren Wilson is critical of President Barack Obama for not reaching out to the Ferguson officer after the shooting death of Michael Brown on Aug. 9.
The 7-minute clip shows footage of Brown and Wilson supporters; the late-teen is referred to as a "thug criminal," while great sympathy is given to the officer. The video is set to the songs "Don't Stop Believing" by Journey and "We're Not Gonna Take It" by Twisted Sister.
In August, Wilson fatally shot Brown on a Ferguson street after a reported struggle. What exactly transpired during the incident remains a point of contention and a St. Louis Grand Jury is deciding whether or not to indict the six-year veteran police officer.
Shortly after the shooting, Obama and First Lady Michelle Obama sent condolences to the Brown family.
"The death of Michael Brown is heartbreaking, and Michelle and I send our deepest condolences to his family and his community at this very difficult time," the statement read.
This did not sit well with Wilson supporters who criticized Obama for the omitting the officer in his statement.
"And not once did the president send condolences to Darren Wilson for his life being tuned upside down while defending his own life against a thug criminal," the video states.
The footage goes on to slam protesters who have taken to the streets daily since the fatal shooting demanding justice in the form of Wilson's arrest and conviction.
The clip states protesters have "used this case as an excuse to commit crimes" and also refers to the Revs. Al Sharpton and Jesse Jackson, who have been leading protests, as "antagonistic."
Wilson supporters continue to raise funds for the officer, who's in hiding due to death threats.
Various reports suggest he will likely not be indicted for fatally shooting Brown, which has raised concerns about potential backlash from protesters.
On Monday, Missouri Gov. Jay Nixon declared a state of emergency in Ferguson and again activated the National Guard in preparation for a grand jury's verdict.
Troops from the Missouri National Guard prepared to deploy around Ferguson on Tuesday as backup for police responding to ongoing racial unrest.