People Who Use Dating App Tinder While in a Relationship More Likely to Be Psychopaths: Study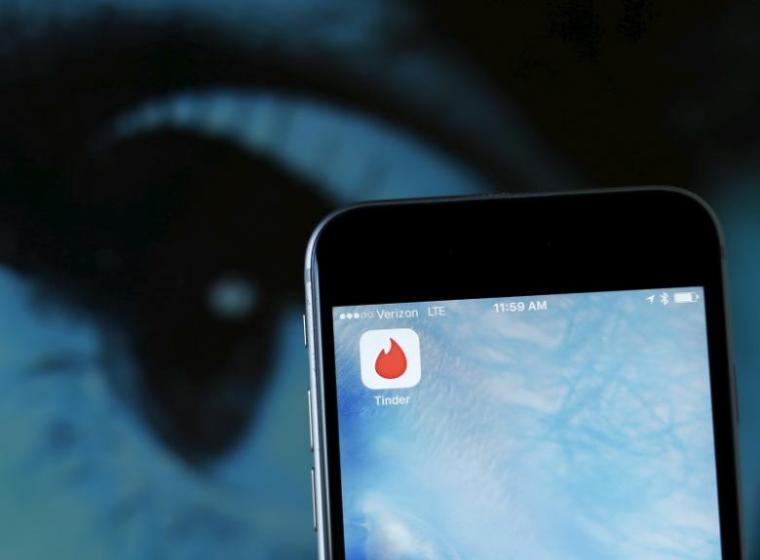 Using Tinder while in a committed relationship is linked to psychopathy, a new study reveals.
According to recent research published in the journal of Computers in Human Behavior, people who use the dating app Tinder despite being in a committed relationship tend to be more psychopathic, PsyPost reported Monday. The study is titled "Why are you cheating on tinder? Exploring users' motives and (dark) personality traits."
"We noticed that several academic studies on dating apps consistently reported that a subsample of their participants were in a committed relationship while using Tinder or another dating app (in between 18 and 25% to be precise)," said Elisabeth Timmermans of Erasmus University-Rotterdam, who co-authored the study.
"We thought this was quite surprising, as dating apps — or hookup apps — are mostly aimed at attracting singles. Therefore, we were mainly interested in why people in a committed relationship would use Tinder and whether these motives differed from single Tinder users."
Nearly 1,500 Tinder users were surveyed in the research, and were asked about their experiences with the dating app and what motivated them to use it. Over 300 of these participants reported using the app despite being in a committed relationship, and over half of the Tinder users who were in a relationship reported they had used the app to meet someone. The responses varied significantly depending on whether or not the user was single or partnered.
"Partnered Tinder users reported lower scores on agreeableness and conscientiousness and higher scores on neuroticism and psychopathy compared to people in a committed relationship who did not use a dating app," Timmermans said.
"Interestingly, partnered Tinder users with a higher score on psychopathy were also more likely to use Tinder for casual sex and reported a higher number of one night stands with other dating app users."
Timmermans admitted the research had some limitations, one of which is that they did not ask users who reported more one-night stands and casual sex if they were in a committed relationship.
"It thus might be possible that they are also reporting on these behaviors while being single. As we did not measure this and did not have information on relationship length either, we are a bit cautious about claiming that partnered Tinder users are more likely to cheat on their partner," she said.
"Yet, we are currently working on follow-up research to address these issues and provide a better answer to this question. Especially as dating apps are relatively new it is important to better estimate their influence on committed relationships and infidelity."
The results of the survey caused her to wonder if the apps may be a threat to relationships, she added, though it is too early to draw such conclusions; the question remains as to whether or not the presence of dating apps and a digital platform would increase the likelihood or individuals who would cheat anyway.
Cheating is not the only social pathology apps like Tinder seem to exacerbate.
As The Christian Post reported Aug. 30, a recent CDC report revealed record numbers of sexually transmitted diseases in the United States; approximately 2.3 million cases of chlamydia, gonorrhea, and syphilis were diagnosed in 2017, showing sustained increases from past years.
Scott Phelps of the Abstinence & Marriage Education Partnership, who is the author of five widely-used abstinence education programs, partially blamed apps like Tinder for the proliferation of infections.
"They perpetuate and promote non-marital sexual activity in just the same way that Planned Parenthood and government funded sex-education programs do," he said.