David Mann Doesn't Want to Be Labeled Christian Comedian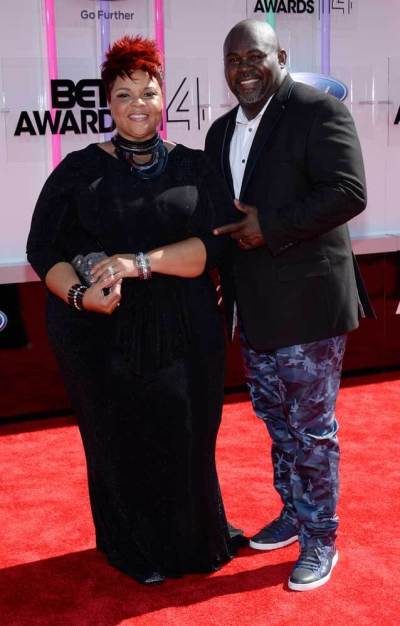 David Mann has been outspoken about his Christian faith since getting his start in gospel legend Kirk Franklin's choir decades ago, but he doesn't want to be known as just a Christian comedian.
The 49-year-old, whose face is well-known as a comedic element in 11 Tyler Perry films like "Meet The Browns," is currently embarking on the "Rebirth of Comedy Tour" with the likes of Christian comedians Akitunde, Mark Gregory and Christian rapper Big Redd. Still, Mann does not want to be boxed into a label of just being a Christian comedian.
"Rather than being locked in the box of Christian comedy, we'd rather consider ourselves Christians who happen to be comedians," Mann told Savannah.com. "We love God, but we have to be funny otherwise."
While he does not want to stamp the show with a label, the husband of gospel singer Tamela Mann is making it clear that his tour is not filled with profanity and sexual content.
"What we're doing is bringing good, clean, wholesome fun of the family kind," Mann said. "This is one of those comedy tours that can bring the whole family out.
The stand-up comedian who became a television star on TBS' "Meet The Browns" said the show is unique because of the way families can come together to enjoy it.
"It's rare to get a comedy tour that you can bring everyone from grandbabies to grandmamas too," he said. "I remember in the day when we had comics who were funny to kids and their parents."
Aside from his comedy tour, Mann is gearing up to appear in the second season of his BET docu-series "It's a Mann's World" on Feb. 23.
Last year, he and his wife, Tamela, spoke to The Christian Post about the premise of the show.
"We wanted the world to see an imperfect world because we're a work in progress," David told CP. "We're a blended family so we wanted to show people how you can show the craziness without the way you see it today. We're not knocking any other shows, but we just want to show people some good, wholesome family entertainment."
In their show, the Manns showcase a full household with their four children, two of those stemming from previous relationships, a niece they adopted and eight grandchildren. David said it was important for him to give others hope through his show.
"Just looking at the footage, seeing that somebody is going to get hope and say 'I can face this issue and confront this issue and it can work out in the end. It can be better..' that's some of the things we wanted to do when we did the show," David told CP.
For Tamela, 49, it is important to share struggles with others in order to help people get through similar situations.
"A lot of things that we go through as individuals and families, everything is just not for you," Tamela told CP. "It's a testimony for you to encourage somebody else, to share and tell somebody that they can make it so that we can all have triumph over whatever the situation is that we're going through."
For more information about David's comedy tour, please visit http://www.discountticketticket.com/