Actor David Oyelowo of 'A United Kingdom': 'Christ Is the Rock on Which I Build My Life' (Interview)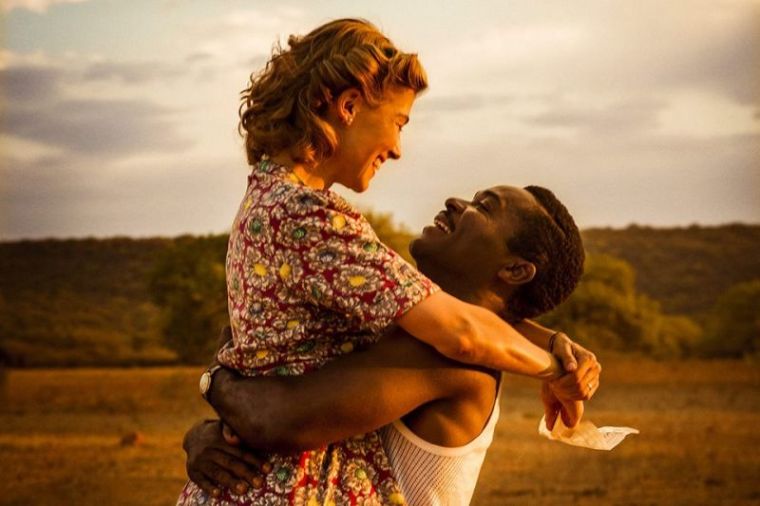 David Oyelowo did not have to look very far for inspiration for his newest film, A United Kingdom.
The 40-year-old actor, known for his lead roles in Selma (2014) and Queen of Katwe (2016), plays Seretse Khama, an African man and the prince of Bechuanaland (now Botswana) who is told by his family and his country not to marry the love of his life, a white British woman named Ruth Williams. When they do marry, he is placed in exile and prevented from re-entering his homeland.
The movie is set in the 1940s and 1950s and is based on a true story about an interracial marriage — a story that is unfamiliar to most Americans. The British government also opposed the marriage, as did Williams' parents.
The film is personal for Oyelowo, who was born in the United Kingdom but grew up in Africa and, like Khama, is married to a white woman.
"It just made me feel very blessed that I didn't have to go through that," Oyelowo told The Christian Post.
A United Kingdom (PG-13), which is expanding this weekend, is but the latest historical film for Oyelowo, who was nominated for a Golden Globe and a Critics' Choice Movie Award for his portrayal of Martin Luther King Jr. in Selma. He has starred in other true-to-life films, including Queen of Katwe.
Oyelowo said he is drawn to inspirational historical films partially because of his Christian faith and his desire to play leaders who "exhibit characteristics that I already aspire to." He calls Christ "the rock on which I build my life."
"I pray about what I should and shouldn't do [in movies], and of course who you are dictates what you are drawn to, and so I am sure that the roles I play, the films I do, are a reflection of what I believe," he said. "They would have to be. There is no doubt that there is a correlation between my faith as a person and the roles I play."
A father of four children, Oyelowo spoke recently with CP about A United Kingdom, his movie career, and his faith. Following is a transcript, edited for clarity: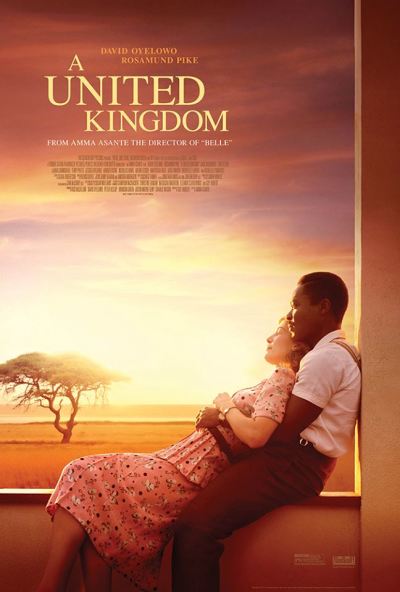 CP: This is a story that is going to be new to a lot of Americans. Is this a well-known story among British people?
David Oyelowo: No, it is not. It is not even a well-known story among people from Batswana. And I think the reason for that is that it's a moment in history when Great Britain was not behaving in the most honorable fashion, so it's a piece of history that has been a bit sidelined.
And the thing that really struck me when someone handed me the book several years ago is that as a proud person of African descent I did not know this story, but also I so recognized this man, Seretse Khama. My father is a prince himself and is someone who is very connected to his community and has a huge capacity for love.
I was born in the U.K. but lived in Nigeria for several years. There were so many things about Seretse Kama I identified with and I feel are recognizable, but I feel are almost never seen in a film around an African character of his nature. So that was another motivating factor for me.
CP: This is another historical drama for you. Why do you keep landing in these true-to-life inspiring roles?
Oyelowo: I'm not on a quest to be in inspiring films or to be inspiring in an overt way. I'm drawn to these films partly because they bring to a context as to what it is to be a black person.
I find that a lot of films have characters that are stereotypical in relation to the black experience. These are the kinds of characters that we don't get to see as much — a civil rights activist [Martin Luther King Jr. in Selma] who is an inspirational and true leader, an ordinary man [Robert Katende in Queen of Katwe] who sees talent within this young 10-year-old girl in a slum in Uganda and helps her become a chess champion, an African prince [Seretse Khama] who will put everything on the line for love, and yet he loves his country. These are the kind of characters and the kind of roles I personally don't see every day, and that's partly why I'm drawn to them.
CP: Has playing these roles changed your view of the world or life in general?
Oyelowo: It's inspired me to be my better self. I think partly why I gravitate toward them is because these characters exhibit characteristics that I already aspire to.
But you can't step into Dr. King's shoes and not come away feeling the need to be more socially active, more socially invested in your community.
I definitely hug my wife a bit tighter having done A United Kingdom, because I also am married to a white lady. And I'm just so grateful that we did not have to go through what Seretse and Ruth did.
CP: You grew up Baptist and consider faith an important part of your life. Could you tell us a little bit more about your faith background and how that has guided your life?
Oyelowo: I was raised Baptist but at the age of 16 I realized I was basically piggybacking on my parents' faith — it wasn't yet real for me. So at that stage I reached out to God and said if you don't turn out for me personally within three months, I'm out. And He did. And that was the point at which I became a born-again Christian and have been ever since. That's the rock on which I build my life.
Jesus Christ is the rock on which I build my life and has been my guiding light through everything — my marriage, my career, how we parent our children, and certainly the choices I make in everything I do are guided by the moral compass that my faith gives me.
A United Kingdom is rated PG-13 for some language, including racial epithets, and a scene of sensuality.
Michael Foust has covered the Christian film industry for a decade and has been a full-time editor and writer for 20 years. He blogs at
MichaelFoust.com
.
Follow him on Twitter @MichaelFoust
.