David Spade Performs in LA Days After Kate Spade's Suicide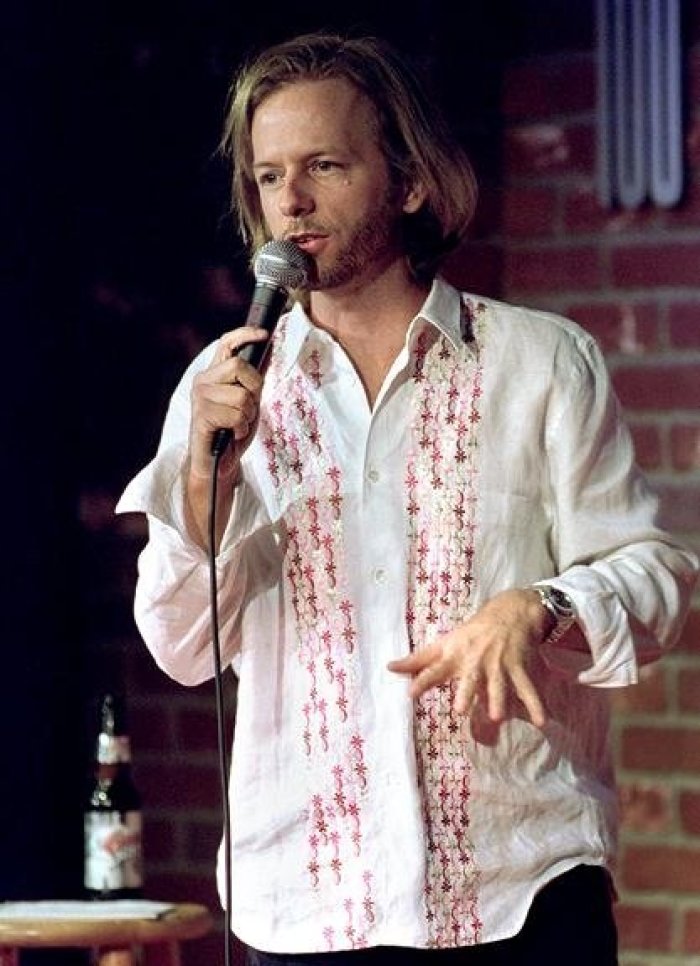 Actor and stand up comedian David Spade refused to cancel work despite the death of his sister-in-law Kate Spade in an apparent suicide last week.
During his first set Friday night at the Brea Improv Comedy Club in Southern California, the actor admitted that it was hard for him and his family to deal with the fashion designer's passing.
"Thank you for coming, it was a rough week, but I didn't want to cancel and I appreciate you all coming out here," he said in front of the crowd who gave him a round of applause as reported by E! News.
He also joked that if his acts will not turn out well, he at least has an excuse.
The 53-year-old actor is the brother of Andy David, husband of the late fashion designer who once owned the eponymous fashion brand.
Since her death on Tuesday, June 5, the "Grown Ups" star shared his fond memories of Kate.
One of his posts was a photo of the designer taken during his book signing where she seemed to be beaming with pride. "So pretty. I don't think everyone knew how f------ funny she was ... Its a rough world out there people. Try to hang on," he said in the caption.
He also shared a blurry image of the two of them that he claimed to be taken during Christmas. "We had so much fun that day. She was so sharp and quick on her feet. She could make me laugh so hard. I still cant believe it," the actor wrote in the post.
Kate's death shocked not just her family and friends, but all fashion enthusiasts all over the world.
The 55-year-old was found unresponsive by her housekeeper in her apartment in Manhattan Tuesday. Reports revealed that she ended her life by hanging, and she left a note that was addressed to her daughter Frances Beatrix.
Her husband Andy released a statement that was reported by Variety one day after her death, admitting that she suffered from anxiety and depression for a long time.
"She was actively seeking help and working closely with her doctors to treat her disease, one that takes far too many lives. We were in touch with her the night before and she sounded happy," the entrepreneur stated. "There was no indication and no warning that she would do this. It was a complete shock. And it clearly wasn't her. There were personal demons she was battling," he added.
He also clarified the reports that there are troubles in their marriage.
He revealed that the two of them had been living separately for the last 10 months, but their residences were just several blocks away from each other. He also said that their daughter was living with both of them and they see each other every day. They even eat meals together and still embark on vacation trips as a family.
"We were best friends trying to work through our problems in the best way we knew how. We were together for 35 years," Andy also said. "We loved each other very much and simply needed a break," he went on to say.