Deaf Pastor Who Turned Atheist Is 'Vengeful, Pathological Liar' Who Needs to 'Repent;' CNN Article Is 'Full of Lies,' Says Old Church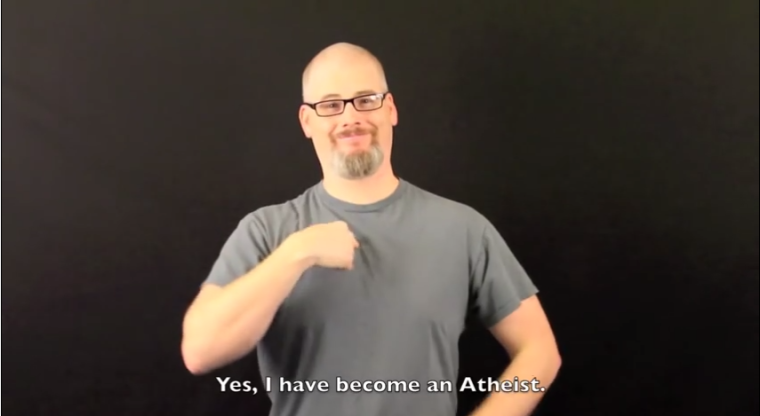 After claiming in an explosive CNN article Monday that he began losing his faith in God after being overworked and underpaid at a church run by a tyrannical, golf-loving pastor who made $80,000 a year, deaf pastor turned atheist, Justin Vollmar, is being dismissed as a "vengeful, pathological liar," who needs to "repent" of his sins by his old church.
"The word that he is spreading about myself and the church is not good and we are going to have to shun him until he is ready to apologize to us. But apparently he is choosing a worse road. I believe the devil is winning him," said Terry Michael Buchholz, senior pastor of the Hampshire View Baptist Deaf Church in Silver Springs, Md., where Vollmar worked for seven years.
Vollmar ran the Virtual Deaf Church online for four years before proclaiming in a YouTube video Friday that he is now an atheist, renouncing the virgin birth and the belief that Jesus is the Son of God who was raised from the dead, as well as the Bible being the word of God.
"There is no such thing as Holy Spirit. Word of God is NOT inspired God-breathed book. Church is completely men's invention. All I believe previously as a Christian have been…has been turned upside," he said in complete renunciation of his faith.
On Monday, he detailed his descent into atheism in a first-person account published by CNN. He charged that he began losing his faith in Christianity after an experience with an unnamed Christian senior pastor at a church in Silver Spring, Md.
Vollmar said he was made to work "for little pay" for seven years while the senior pastor pulled down a salary of $80,000 a year and lived a life of leisure.
"I was a pastor in Silver Spring, Maryland, working 60 hours a week for little pay. My senior pastor was a harsh taskmaster, scolding me and always pushing me to work harder. Meanwhile, he earned $80,000 a year and played golf two times a week. I lived in poverty and did not see my children much. I got burned out," wrote Vollmar.
"I resigned my position and was shunned by the church. My faith in God was severely shaken. I started to have doubts about the Bible's claims. I questioned whether God's love, which is supposed to reside inside Christians, was real," he said.
In Vollmar's work history on his Linkedin profile, he lists himself as a vlogger and community leader shows that he worked as an associate pastor at Hampshire View Baptist Deaf Church in Silver Spring, Md.
The Christian Post contacted the church on Wednesday, and church worker Dan Nemeth as well as pastor Buchholz disputed several of the claims Vollmar makes in the article, and called him a liar.
"First of all the article is full of several lies. We have some proof for that. He did not work 60 hours a week. He worked around 45 hours a week. He was not overworked," said Nemeth.
Nemeth said Vollmar was also making "good money" at the church, which only had between 94 and 96 members attending on a weekly basis while he was there. When pressed to explain what he meant by good money, Nemeth explained that Vollmar was earning close to $37,000 a year.
"Poverty in the family? That's not true as well. His time cards, his pay stubs, he earned some good money while he was here," said Nemeth.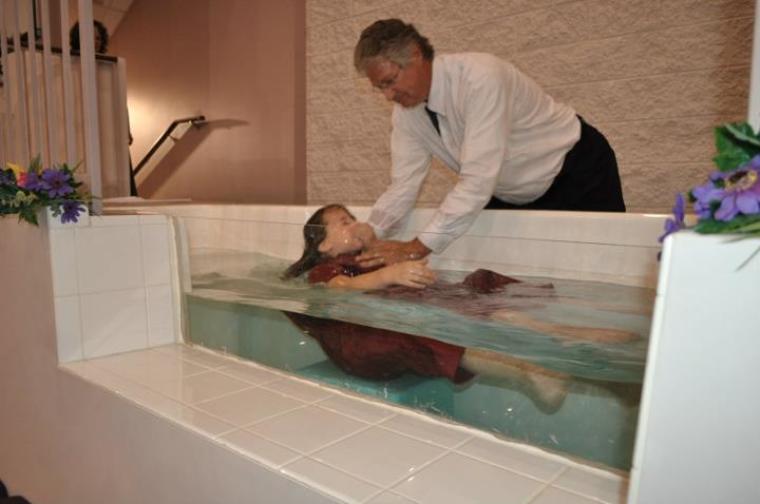 The church also disputed that Pastor Buchholz was making $80,000 during the time Vollmar was working their, citing records revealing he was only making $61,800.
"This is unbelievable, all of the lies he has been saying because we have proof," said Nemeth.
Pastor Buchholz said Vollmar's proclaimed atheism has left him "heartbroken."
"I feel a little heartbroken to see how this has come about and that he is not a believer any longer," he said.
He explained that he was shocked when Vollmar handed him his letter of resignation in 2009 and told him he wanted to work on his vlogs, which the church was already allowing him to do on their website.
"He stated that he wanted to resign because he wanted to start his own business and we had never discussed this. In the past, I had permitted him to have his vlog and I did allow him to do this every Sunday, and he would send it out via the church website. I noticed he started requesting to send out on additional days and I told him to slow down and he was angry," said Buchholz.
When asked if he had any inkling that Vollmar was leaning toward atheism, Buchholz said he had none.
"No he never said a word about it. Sometimes he would ask me questions and I would tell him what the Bible says and he would shrug and walk away…but I don't know what was happening in his heart. He acted as if he was not losing his faith," said the senior pastor.
"I beg him to repent, get right with God and apologize for what he has been doing to us. Of course, you know, I do forgive him for what he is doing," he added.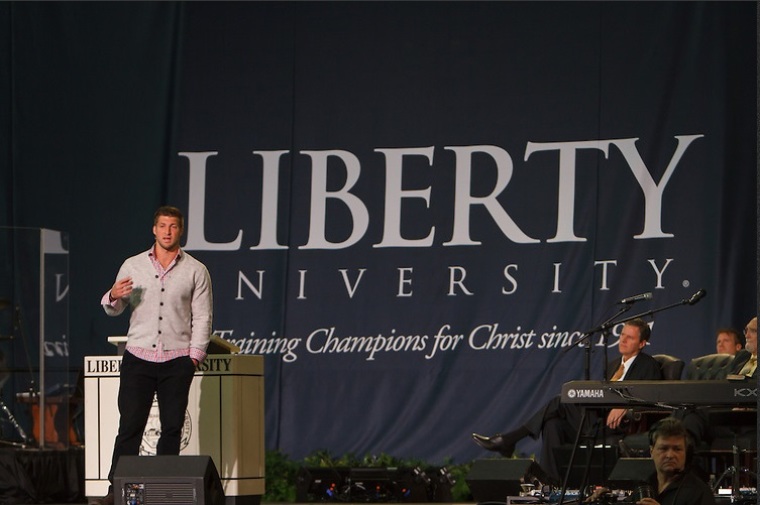 Liberty University, the world's largest Christian University also addressed comments by Vollmar in the CNN article where he claims he solidified his atheism after completing an MA in theology.
"As part of my study at Liberty, I was exposed to many criticisms against belief in God. After studying theology and philosophy, I realized the Bible was not the word of God. Supernatural miracles did not happen. Jesus Christ was a mythical figure who did not rise from the dead," wrote Vollmar. "My faith completely collapsed…"
In an interview with CP on Wednesday, Liberty spokesman Johnnie Moore said that Vollmar's comments about his experience at the university are not typical of most students.
"Liberty's seminary has over 10,000 students. This is the largest seminary in America and this is not the normative experience for a Liberty seminary student," Moore said.
"He took the same classes and had the same professors and was in the same degree program as thousands of many other students, and so I am highly skeptical that anything he learned in the classroom here did anything to facilitate the decline of his faith," he continued.
"It seems to me from the article that he was already in a crisis of belief before he enrolled at the university. A university is a place to learn and to be trained, but a university isn't the place necessarily to find your spiritual moorings," Moore noted.
"I think doubt is a phase of spiritual development. It seemed to me from what I read, he wasn't really connected to a local church community as he was going through this crisis, so he enrolls in the seminary to try to get theological education to sort of solidify his faith. I'm not sure that's a course of action I would recommend. That's a degree in theology, not a degree in whether to believe in God or not," he added.