Team Grieves for Football Player Killed by Pastor Who Allegedly Impregnated His Wife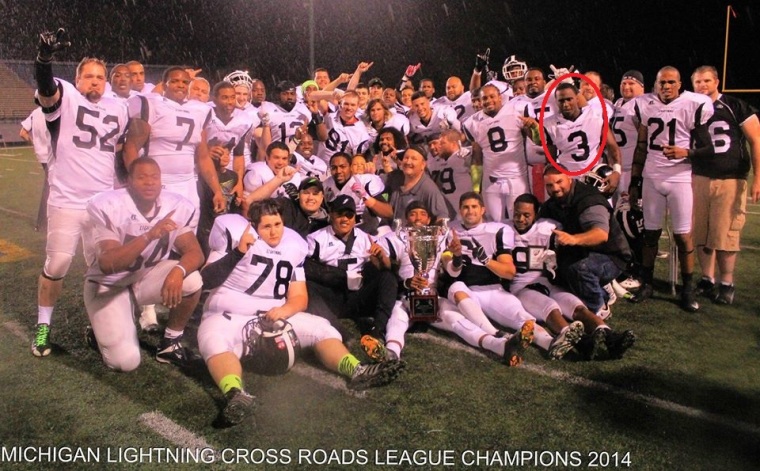 The Michigan Lightning semi-pro football team on Monday publicly grieved for one of their founding fathers and team captain Deante Smith, 25, who was shot dead inside a Detroit church after a confrontation with his estranged pastor who is alleged to have gotten his wife pregnant.
In a statement posted to the team's Facebook page Monday, Michigan Lightning officials remember Smith as an optimistic spirit and a "champion."
"It is with an extremely heavy heart that we, as The Michigan Lightning family, announce the passing of one of our own, Deante Smith. A brother and teammate to so many of us, he left us way too soon. His infectious smile and the courage in which he approached life, on and off the field, are attributes that will stick with all of us," began the statement.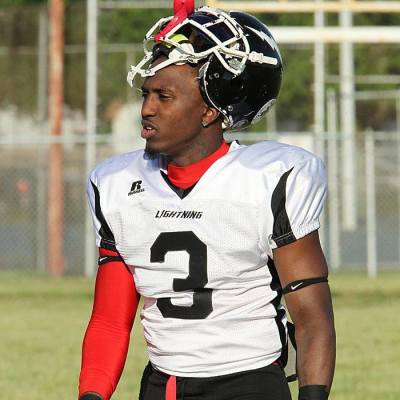 "He was a founding father of our organization, a captain of the team, an All Star in our league and a champion. Never worried about the opponent, he always asked and received the assignment to cover the other teams' best receiver. Never was his tenacity and skill more apparent as the display he had in the 2014 playoff run, in which his play caught the eye of a CFL scout," it continued.
"More important than all his on the field achievements, was his ability to reach someone who was going through a rough time. 'I got you,' was echoed by him on many occasions, and to Tae, they weren't just words, he wasn't going to let you fall.
"He mentored many and his legacy will live on with them. It's not fair, life rarely is, and no one knew that better than Tae. And he'd be the first one to tell you to get up, smile and do something positive today. Deante, we miss you, we love you and we will carry your spirit with us," the statement ended.
The Detroit Police Department did not identify Smith or his pastor, Keon Allison, in a statement Monday but family members name them both as victim and suspect, respectively, in a WXYZ report.
At about 1:40 p.m. on Sunday according to the statement DPD officers from the 8th precinct responded to a shooting "that just happened" at the small City of God Church where Allison serves as pastor.
"Upon arrival officers were directed to the inside of the location where they observed the 25-year-old male victim suffering from multiple gunshot wounds to the body. The suspect, a 36-year-old male, who was still on scene, advised officers that he shot the victim," said the statement.
Assistant Chief of DPD Steve Dolunt told the Detroit Free Press that the pastor shot Smith with a semiautomatic pistol and suffered injury to his chest and later died at Botsford Hospital.
The pastor reportedly charged that Smith had harassed him multiple times in the past and on Sunday had attempted to attack him with a brick.
"During that time the suspect produced his firearm and fired multiple shots at the victim striking him in the body. The victim was transported to Botsford Hospital where he was pronounced deceased. The suspect was temporarily detained for questioning and released pending further investigation. The suspect was not injured," the DPD statement continued.
Brad Bentley, head coach of the Lightning told The Detroit News that he was still in shock over Smith's death. He said he had known him since 2007, and they'd been together on the Lightning since its founding.
"I'm tore up over this," Bentley said. "I'm shocked."
Bentley said he plans to ask team owner Rami Abousaleh to retire Smith's No. 3 jersey and dedicate a halftime ceremony next season to the fallen player.
Although Smith had switched to No. 3 from a No. 22 Bentley still called him "double-deuce."
"Before every game, he pointed to the sky and yelled Jesus!" Bentley said. "He believed in God, his family, and this football team…He was a leader, a great man."
Deante Smith's Estranged Pastor Keon Allison Preaches Below: