Defector Says North Korea Castrates Disabled People; Performs Experiments Before Leaving Them to Die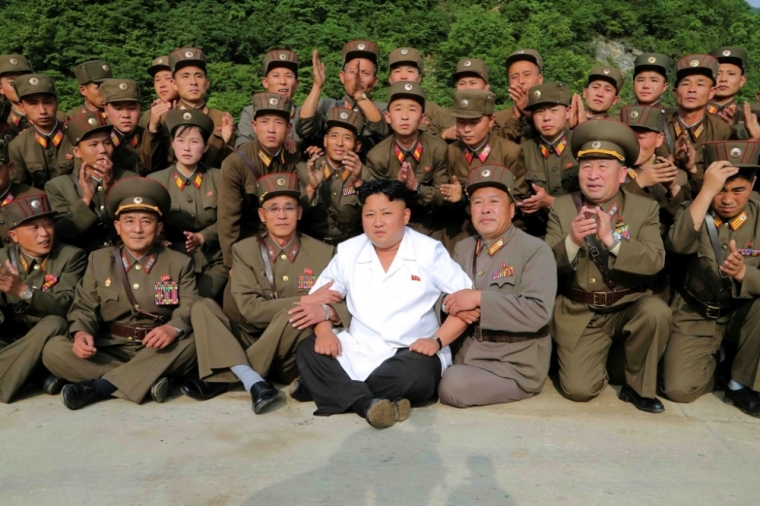 A North Korean defector gives a horrible account of how people with mental or physical disabilities are seen as a stain on the nation's image and are therefore used for performing experiments before being deliberately neglected until they die.
"Disabled children are being taken away, suffering indescribable things and dying," said Ji Seong-ho, who escaped North Korea in 2006 after losing his left leg above the knee and his left hand at the wrist.
Ji, the founder of the organization Now, Action, Unity, Human Rights, or NAUH, who was in London this week to protest outside the North Korean embassy, added that this is contrary to the North Korean regime's claim that there are no people with disabilities under the rule of dictator Kim Jong-un and that everyone is equal and living well, according to The Telegraph.
Hospital staff regularly take away babies born with disabilities soon after they are born, added Ji, a Christian who is writing a book on North Korea's disabled people.
He said two other defectors told him that people with dwarfism are sent to a village in the remote mountains of Ryanggang Province. Talking about one such incident, he added, "They were forbidden to leave and left entirely to their own devices, without any outside help. The men were castrated so they would become extinct. There's no-one left there by now."
During the North Korea's great famine in the mid-1990s, "the disabled received no food rations because they were not able to work and were not productive members of society," Ji said. "As much as 80 percent of the disabled just starved to death."
Last year, the Citizens' Alliance on North Korean Human Rights released a study revealing that about 40 percent of defectors say babies born with disabilities are either killed or abandoned, and 43 percent say there's "an island" where the disabled are forced to live.
Ji, who grew up in the midst of the famine, says he fell off a train and crushed his left hand and foot while he was stealing coal to support his family.
"I needed surgery, but they didn't have anaestheic," he recalled. "I remember the doctor carrying me into the operating room and they had to hold me down while they operated. I could hear the saw going through my bones."
His leg became infected and was amputation again above the knee – without anaesthetic.
In 2000, Ji was allowed to cross into China to beg for food, but was later arrested as he was returning.
"I asked them why. They told me that because I was disabled, I had hurt the dignity of North Korea by going to China to beg and that I had humiliated [former ruler] Kim Jong-il. They told me the people in North Korea are happy so how dare I go there and be a beggar. They said people like me should just die."
Ji's advocacy for disabled people comes amid increasing calls for Kim Jong-un's prosecution before the International Criminal Court for crimes against humanity. However, authorities in North Korea are reacting only by restructuring the country's vast network of prison camps, which involves subjecting prisoners to relocation and arbitrary executions.
North Korea is "clearly implementing" a "policy of genocide to eliminate the camps" in an attempt to cover its tracks, said Worldwide Coalition to Stop Genocide in North Korea, an international NGO and human rights watchdog, in a recent statement
To escape North Korea, Ji and his brother crossed into China via the Tumen River, where Ji nearly drowned. After crossing over, Ji urged his brother to leave him fearing his disability would get them both captured. With the help of brokers and religious groups, he trekked across China on his crutches and eventually reunited with his brother in South Korea.
Since his escape, Ji has been making efforts to enhance mutual understanding and social integration between North and South Koreans, broadcast information to North Korean youth via Radio Free Asia and Far East Broadcasting, and help defectors escape and resettle in South Korea.
North Korea has been a brutal dictatorship, ruled by one party, the Korea Worker's Party, and led by one family, the Kims, since its formation in 1948. There are at least 100,000 Christians in that nation's harsh prison camps, where prisoners face torture, forced labor and possible execution, Christian groups say.
Now, Action, Unity, Human Rights, or NAUH: https://www.facebook.com/groups/240431062680365/