Deion Sanders Glorifies God Ahead of Back Surgery, 'God Has Me Covered'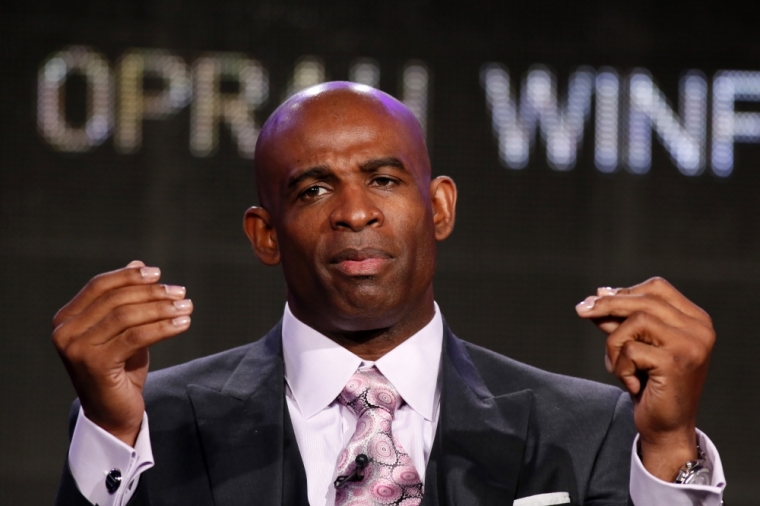 Deion Sanders is glorifying God while undergoing back surgery to fix his sciatic nerve.
The 48-year-old, Hall-of-Fame-NFL-player-turned-NFL-Network analyst, had back surgery Wednesday and never stopped believing in God for his recovery.
"Good Morning and God bless. The time has finally come for my back surgery," Sanders wrote on Instagram, where he also thanked doctors and nurses by name. "Thank u for your prayers. God has me covered."
His long-time producer and television host girlfriend Tracey Edmonds took to her own Instagram account to call for prayers for Sanders.
"Would you please help me pray for my Superman @deionsanders today? He just had major back surgery and is recovering in the hospital right now," she wrote. "He's doing well, but I need us all to pray for his rest and recovery. The REST part for him is SO important because he's ALWAYS GIVING and NEVER likes to slow down."
Edmonds expressed concern about Sanders coaching his youth baseball team the day after surgery.
"He's already talking about coaching his @AAAPrimeU Baseball game tomorrow and he needs to REST," she wrote. "Love and Prayers to/for him! Thank you!!!"
Sanders, who also played major league baseball, does seem to be recovering well and ended up coaching his baseball team.
"I know I just had back surgery yesterday but I can't miss my @AAAPrimeU Baseball team play," Sanders wrote on his own Instagram page. "I love these kids to life."
Sanders played 14 seasons in the NFL and spoke about how being a professional athlete can result in injury.
"I have back surgery scheduled this Wednesday. I have a sciatic nerve that's brushing up the back of my right leg into my back right now that's really hurting," he said in a report for The Washington Post "I've probably got about a seven-minute window right now to sit in this position, then I have to change.
Still, the retired athlete and coach who has undergone three toe surgeries said he signed up for an industry where he puts his body on the line.
"You had aches and pains in high school. You had aches and pains in college," he said. "In the pros, you definitely have them because the season is so long and so challenging. I don't know one player that goes into a game without one ache or pain. … It's what we sign up for."
However, Sanders makes sure not to blame all of his health issues on football.
"We can't complain. And we can't attribute everything that we're feeling to this game," he said. "My eyes are starting to fade. That has nothing to do with football. I'm 48 years old."