Delaware Takes Extreme Abortion Path: Killing Unborn Babies Up To Full Term Legalized, Removing All Restrictions
Pro-choice lawmakers in Delaware have succeeded in ramming through a bill that would make it legal to kill unborn babies through all nine months of pregnancy.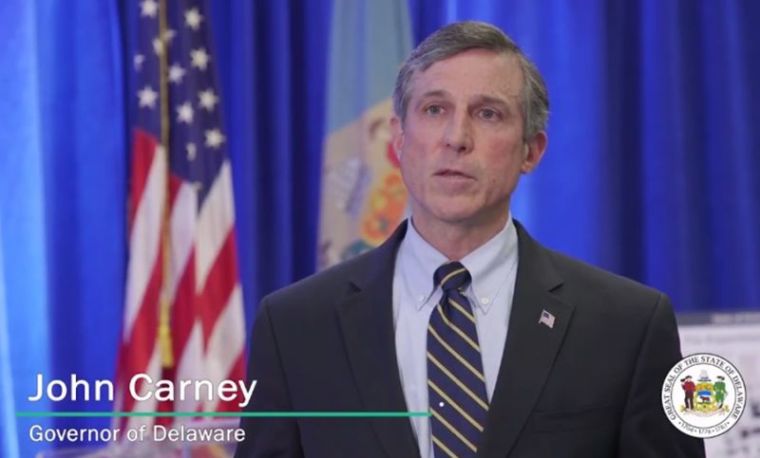 The bill, signed by Gov. John Carney last week, was drafted out of fear that the Supreme Court might someday overturn the 1973 Roe v. Wade ruling that legalized abortion throughout the U.S., Christian Headlines reported.
The measure guarantees access to abortion on demand in Delaware even if Roe v. Wade is overturned, according to Breitbart.
The legislation amended the state's current law banning abortions except in cases of incest, rape, and when the mother's life is endangered. That law became unenforceable when the Supreme Court ruled to legalize abortion across the United States in 1973.
According to the Delaware State News, the new legislation would allow abortions for any reason and would expand the timeline to let a doctor terminate a pregnancy any time before the fetus is "viable," which is defined as "the point in a pregnancy when, in a physician's good faith medical judgment based on the factors of a patient's case, there is a reasonable likelihood of the fetus's sustained survival outside the uterus without the application of extraordinary medical measures."
Even if the baby is deemed "viable," abortion can still be performed if not doing it would pose potential harm to the mother or if the fetus is deemed unlikely to survive outside the womb.
Delaware Right to Life said the new law is a "tragedy." In a Facebook post, it said it is "deeply saddened that a Catholic governor would not follow the duty of his faith to protect the lives of innocent unborn children from death at any stage in a pregnancy and their mothers from unscrupulous abortion providers. He ignored the voices of Delawareans who rallied in opposition to this legislation, which now makes us the First State for Unrestricted Abortion."
Pro-life leaders said the new law would lead to unmitigated abortion practices in the state.
"Delaware is headed backwards. This bill would open the floodgates to Gosnell-style 'houses of horrors' abortion clinics in Delaware," RNC national Committeewoman Ellen Barrosse said in a statement last week, referencing convicted Philadelphia abortionist Kermit Gosnell.