Demonic Possession and Exorcism Coming to NBC Primetime TV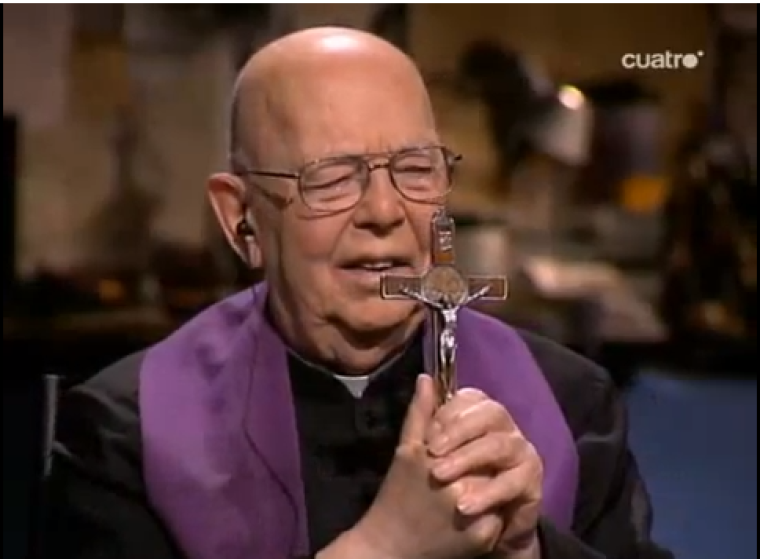 A new NBC drama will explore demonic possession and exorcism.
The network recently handed out a script commitment to "The Possession of Maggie Gill," a series that follows the Gills, an American middle class family who experience frequent paranormal activity within their Eugene, Oregon home, according to The Hollywood Reporter.
The show also features two detectives in the same town who are investigating a series of brutal murders. Those involved eventually realize a link between the murders and the paranormal activity which includes the Gills' 15-year-old daughter Maggie being possessed by demons.
The show is being produced by Amblin Television, the same studio that brought "Under the Dome," "Extant," "Red Band Society," "Falling Skies," and "The Americans" to the small screen. It will be penned by John Glenn who worked on the film "Eagle Eye" along with Amblin's Darryl Frank, Justin Falvey and Harris Fishman.
"The Possession of Maggie Gill" is not the only exorcism-based drama in the works. "The Walking Dead" writer Robert Kirkman is also working to adapt his comic, "Outcast," as a pilot for Cinemax. Glen Mazzara's "Damien," a follow-up to "The Omen," is headed to the Lifetime network.
Hollywood is certainly no stranger to releasing films with demonic possession and exorcism. Last summer, James Wan's "The Conjuring," which tells the real story of a New York family plagued by demons in their new home went on to gross $318 million.
The same director will produce "Anabelle," a "Conjuring" spin-off that features a doll with demons attached to it that made an appearance in the latter film. That hits theaters on Oct. 3.
There is no word on when "The Possession of Maggie Gill" will premiere at this time. NBC will also tap into the spiritual realm with an upcoming mini-series based on the Ten Commandments.