Denver Pastor Dies on Mission Trip in Himalayas After Falling Off Cliff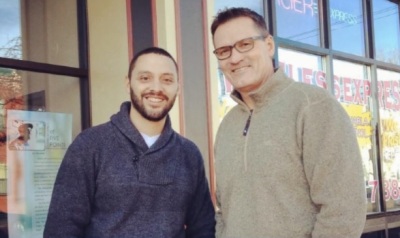 A religious community in Denver, Colorado, is currently mourning the death of their beloved pastor, who recently passed away while on a mission trip to India.
Members of Grace Community Church, located in the Denver suburb of Centennial, have announced that their pastor, Terry Broadwater, recently passed away while on a mission trip in the Himalayas with his oldest son and several church members. Broadwater and the church group were reportedly hiking the high Himalayan peaks and ministering to villagers in small mountain towns along the way.
The church said in a statement on its website that although details are still unclear surrounding Broadwater's death, it is clear that the pastor had slipped while hiking the mountain range in a remote part of India and had fallen off of a cliff.
"It is with extremely heavy hearts we share the news that, as a result of a climbing incident, Pastor Terry Broadwater went to be with the Lord today while on a mission trip to India," the statement read. "Terry was on the trip with his oldest son and several members of Grace's leadership and pastoral team. At the time of the accident Terry and the team were in a remote part of the Himalayas."
"Due to the location, further details are taking time to be developed and efforts in country are being coordinated between Terry's family, local Indian police, Grace leadership, and the U.S. Embassy in Delhi."
According to NBC 9 News, the church has canceled its usual Saturday evening services, although it will be holding two gatherings on Sunday, one at 9:00 a.m. and the other one at 10:30 a.m.
According to CBS News, Broadwater has been married to his wife for 32 years, and the two share three children together. The pastor reportedly had an avid interest in hiking and being outdoors.
The statement from the church went on to request fellow congregants to offer their prayers to God, especially for Broadwater's immediate family, including his wife Jo Ann, who are coping with this sudden loss.
"Please pray in earnest for the Broadwater family, that they receive God's peace, understanding, and strength in the face of an incomprehensible and sudden loss. Second, please be respectful over the next few days as Jo Ann and the rest of the family come together to grieve."
The church added that it will provide more details regarding the circumstances of Broadwater's death, once the information emerges.