'Destiny: The Taken King' DLC News: Leak Points To New Quest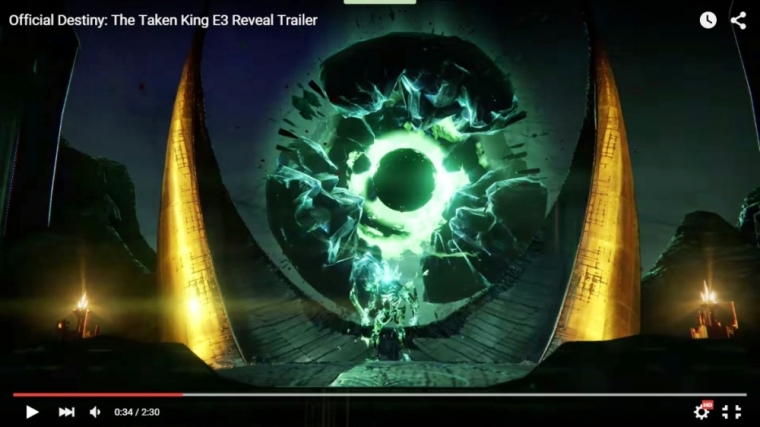 There is new content arriving for "Destiny: The Taken King," which was recently released. Bungie seems to be keeping good on its promise to bring new content for its recent expansion, as a recent leak is showing that a new quest for "Destiny" will be arriving, called "A Tale of Two Guardians." According to a report in Tech Times, the leak came out of Destiny DB Tracker.
The brand new quest is said to be tied with the game's Refer-a-Friend program that was recently announced by Bungie. Gamers will be able to get many rewards which include primary telemetry, special telemetry and heavy telemetry. The quest also brings with it new emotes and legendary weapons, according to the report.
The leak provided details on how to succeed in the upcoming quest. According to the report, most of the missions require the players to work together with a Linked Friend, which is where the Refer-a-Friend program comes in. Among the missions listed are: Comrades in Arms, which requires the player to finish a story mission with a Linked Friend; Wanderers, where the player needs to finish Patrols with a Linked Friend; Forged in Fire, where the player has to win a Crucible match with the help of a friend; Pushing Back the Darkness requires the player to finish the Daily Heroic Story quest with a friend; the player needs to finish a Heroic Strike with a friend with the Heroic Challenges mission; and lastly, the Lighting the Night mission requires the player and a friend to finish the Weekly Nightfall Strike. Other missions that do not require a Linked Friend are Our Own Story and More Tales to Tell.
A new ghost shell called Iron Shell is also featured in the new quest, along with new perks like "additional glimmer, increased bonuses, extractors and sensors."
Bungie, however, has yet to reveal when exactly the new content will be rolled out, but reports are claiming that it will be happening starting November 23.