Detention of Women, Children Must End Says Catholic Sister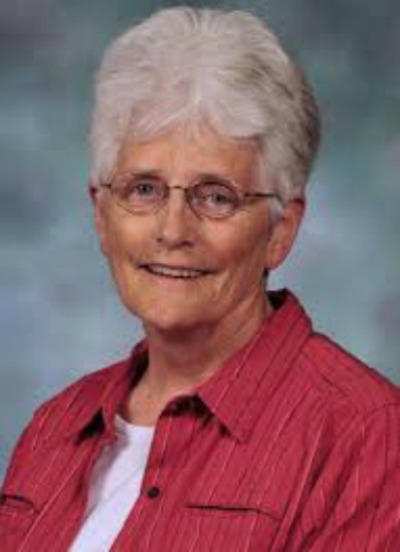 Being a chaplain inside a family detention center is an exercise in impossibility. How do you encourage mothers to cry, fearful for their psychological and spiritual well being if they hold everything in, when you know it terrifies their children to see them weep? How do you help people begin to heal when their trauma is ongoing? How do you connect despairing but tenaciously faithful mothers with communities on the outside, as a tiny way to break through their isolation?
As a Sister of Mercy, these questions were part of the reality I witnessed firsthand during my two-month service as interim chaplain at the South Texas Family Residential Center (STFRC), a detention facility for mothers and children.
For nearly a year, the rapid construction of family detention centers in the U.S. for women and children has resulted in makeshift, overcrowded conditions, mistreatment, health issues, and even malnutrition. Public outrage forced closure of the New Mexico family detention center last winter, yet the Obama administration continues to pursue the failed practice despite the fact that we have a moral obligation to uphold the rights of women and children seeking asylum.
Dilley, Texas, is the home of the new STFRC operated by the for-profit company, Corrections Corporation of America (CCA), capable of holding a mind-boggling 2,400 women and children. Rapidly growing in population, in late March it held approximately 400 women and children; today it has long surpassed 1,000. STFRC, or "Dilley" as it more commonly known, seems to be a deliberate attempt by the Obama Administration to preempt criticism by not just providing living quarters, but also medical facilities, a library, a school, soccer field, gymnasiums, colorful playground equipment, and two meeting rooms designated as chapels, where religious services and "Town Halls" are held. The experience of hearing stories of traumatic abuse while watching residents play soccer on bright green turf near a playground is surreal. Taking it all in, I realized that despite these effort, the compassionate care at Dilley is ultimately a façade.
STFRC is incarcerating women and children who have been forced to leave their home and country because of violence, death threats, extortion, and other horrors, who have seen family members killed and decided to flee to a country they thought would help them. I sat with women who had been through terrifying experiences and were in despair because they could not go to family, had a high bond they could never afford to pay, and a child who wouldn't eat. The psychological trauma that these women and children have faced is exorbitant and only further exacerbated when arriving to the U.S. seeking protection and instead facing confinement.
The reality is that the façade is collapsing. Among the CCA employees there are many people who want to help the women and children. However, most are not trained to deal with children, many do not speak Spanish, and the effects of prolonged detention on mothers and children continue to mount.
I learned a lot about faith in my two months at STFRC as the women gathered twice a day to pray together. Drawing strength from their faith, they've become survivors. They long to be free, connect with family, begin to heal from the trauma they've suffered and re-build their lives. I was often told by desperate women, "I don't want to be here. I have to leave." It wouldn't matter if the facility was a five star hotel with swimming pools and gourmet nutritional food, there is no humane way to detain migrants, especially when we refuse to honestly examine our own policies and practices, which have helped produce the very conditions people are fleeing. There are much less expensive and more humane ways to ensure immigrants participate in their court proceedings.
As the Sisters of Mercy and the whole interfaith community have demanded, the detention of women and children must end.