Did Electing Trump Save or Hurt Evangelicals?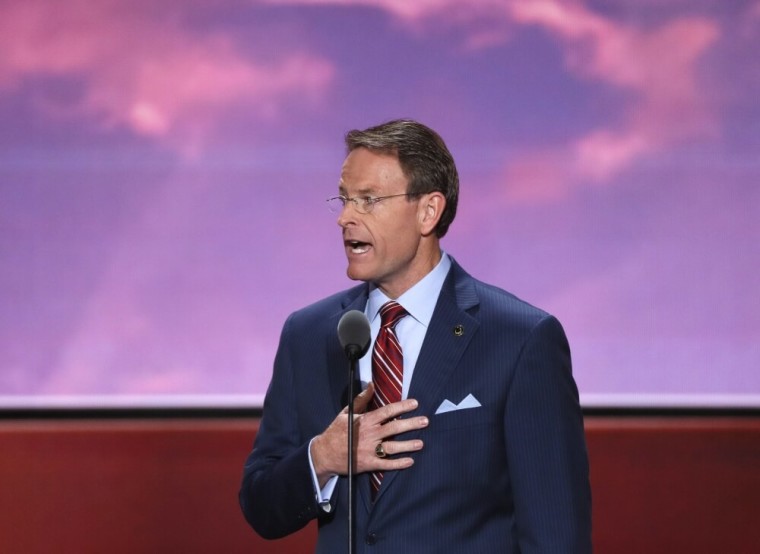 After white evangelicals helped Donald Trump win the presidency, evangelical leaders are debating whether backing Trump helped or hurt the Church in America. 
A major evangelical leader is noting the resilience and pragmatism of conservative Christians in American politics this week in light of President-elect Donald Trump's victory while yet others believe it has all but doomed evangelicalism.
"If the media had questions about the influence of the religious right, they were answered early Wednesday morning by the greatest coalescence around a Republican nominee in two decades," said Tony Perkins, president of the Washington D.C.-based Family Research Council, in a Thursday CP op-ed.
"It turns out that the press had about as much success writing the obituary of the evangelical movement as it had predicting this election," he continued.
In other words, contrary to decades of headlines proclaiming the end of the Christian Right, it continues to deliver important victories.
This past election season has been a particularly rancorous one for evangelicals. Like no other candidate before, Donald Trump exposed the divisions within the Church along painful — often racial and socioeconomic — lines.
While accusing evangelicals of hypocrisy is not a new phenomenon in American politics, such charges reached stratospheric levels this go round, given the Republican nominee's unsavory past and unfamiliarity with basic Christian teachings. That observant evangelicals were willing back a thrice-married man who said during the primaries that he never needed to ask God for forgiveness bewildered many secular observers, given evangelical's previous denunciations of President Bill Clinton for his moral indiscretions.
But during the primaries, most devout evangelicals did not back Trump, a fact that most secular media outlets largely ignored. Many in the press, particularly after the 2005 Access Hollywood interview emerged where Donald Trump was caught making lewd remarks about groping women, were content to further the 'Evangelicals are Hypocrites' narrative when the reality was much more complicated.
In an October op-ed, the CP editors noted that the secular press was reducing the evangelicals to two narrow political categories, #neverTrumpers and enthusiastic Trump supporters, when in fact most evangelicals were very reluctant Trump voters.
But as Election Day drew near, both the reluctant and enthusiastic supporters backed the Republican candidate, arguably because they understood what was at stake and opted for pragmatism over purity.
"Evangelicals, many of whom, myself included, backed other candidates quietly assessed the perilous state of the nation and unified behind Trump in greater number than they had behind the last three nominees," Perkins noted.
Such quiet assessments likely included reviews of events in the last eight years as hot-button cases appeared in the Supreme Court, and fervent left-wing opposition for conscience protections and religious freedom manifested.
As The Christian Post reported on Sept. 9, Martin Castro, chairman of the U.S. Commission on Civil Rights who wrote in a lengthy government report that "'religious liberty' and 'religious freedom' will stand for nothing except hypocrisy so long as they remain code words for discrimination, intolerance, racism, sexism, homophobia, Islamophobia, Christian supremacy or any form of intolerance." Yet, unlike Perkins, not every evangelical leader, even those who share his views on social issues, are delighted with Tuesday's results. For minorities, that Trump won such an overwhelming percentage (81%) of white evangelicals, is a black mark on the witness of the gospel. Theologian and North Park University professor Soong-Chan Rah, author of The Next Evangelicalism lamented on Twitter Wednesday, "White evangelicals, you could have stood up and said that following Christ and the body of Christ is greater, but you chose to pursue power."
In a Nov. 9 article at The Gospel Coalition, Thabiti Anyabwile, who is a pastor originally from the Cayman Islands and now ministers at Anacostia River Church in Washington, D.C., said that, among other things, many are now much harder to reach for the Kingdom.
"Why should the unrepentant listen to their gospel when it seems so evident they've not applied that gospel to their political choices? 'Shouldn't we view evangelicals as basically concerned with politics over all things?' they ask. Convincing answers will be difficult to find. For many, Christ and the gospel are now bound up — rightly or wrongly — with evangelicals choosing a man with little resemblance to either."
"I fear the fate of the [evangelical] movement may have been in some measure sealed with this vote," he said.