Did Jesus Perform Miracles? Half of British Adults Say No; Only 1 in 10 Back Literal Bible Accounts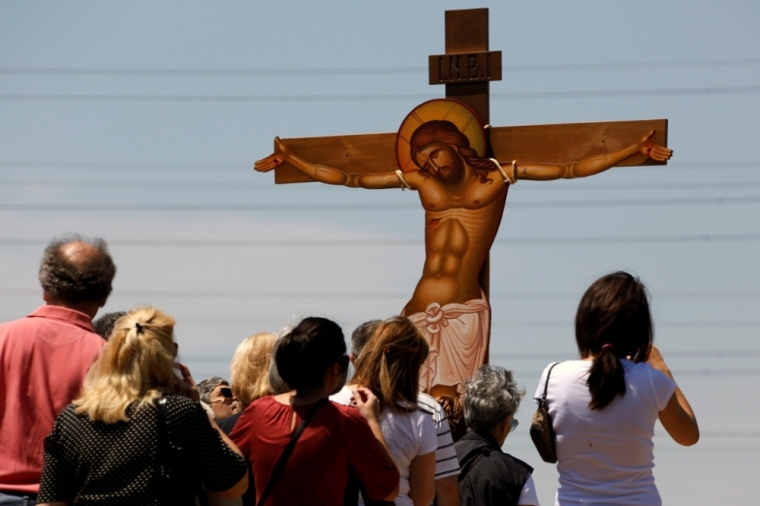 Close to half of British adults said in a poll that Jesus Christ did not perform any real miracles during His time on Earth.
What is more, only one in ten said that that they believe the word for word accounts in the Bible, as revealed in the ComRes survey commissioned by BBC Local Radio, which was released on Sunday. (The standard error for the full weighted sample was about 1 percentage point.)
The poll of 2,002 British adults, which took place between August 16 – 26, found that 46 percent of respondents do not believe that Jesus performed miracles in any form.
Another 37 percent said that they believe Jesus "made miraculous things happen," but added that the stories in the Bible include some which "should not be taken literally." Only 11 percent said that they believe the miracles happened word for word as described by the Bible.
When looking specifically at people who attend religious services at least once per month, 37 percent of them expressed confidence that Jesus performed miracles as described in the Bible.
Only about half of church-goers said that they have prayed for a miracle, and that that prayer was answered in the way that they hoped.
In total, 62 percent said that they believe miracles are still possible today, while 34 percent said that they do not believe in any miracles in any form.
Jemma Adams, a practicing Christian, told BBC News that she has seen miracles first-hand.
"I'm an ex-drug addict" Adams recalled. "At 17 I had crack psychosis and jumped off the top of a tower block and survived. Not only did I survive, but I didn't break one bone."
David Elwin, pastor of Victory Outreach Church in Hackney, East London, where Adams worships, affirmed that miracles are "the foundation of a Christian's faith."
"The foundation of the Christian faith is the miracle that Jesus rose from the dead. It's vitally important that we maintain that as our foundation and our roots," the pastor said.
Popular preachers, such as Reformed theologian and author John Piper, have also argued that miraculous acts continue occurring today, though suggested some wrongly believe they happened all the time in the Bible.
"When it comes to the New Testament, it is gloriously true that Jesus did miracles perfectly and consistently, though even he raised only three people from the dead and didn't heal people in many places where he traveled or where he didn't travel," Piper said in April.
"Not only that, but Jesus himself explains his own miracles as pointing to his divinity. In other words, something about these miracles attached to him and you wouldn't expect them to attach to other people in the same way."
Piper argued that more miracles are happening today than many realize.
"If we could collect all the authentic stories all over the world — from all the missionaries and all the saints in the all the countries of the world, all the cultures of the world — if we could collect all the millions of encounters between Christians and demons and Christians and sickness and all the so-called coincidences of the world, we would be stunned. We would think we were living in a world of miracles, which we are," he said at the time.