4 Disastrous Habits Men Should Avoid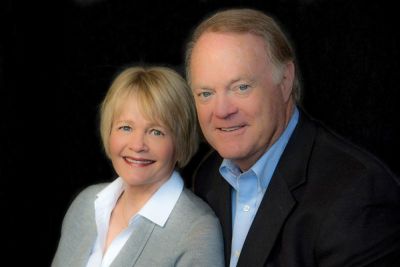 I have worked with many men through my years of being chaplain for the Denver Nuggets of the NBA and the Colorado Rockies of the MLB, and in my involvement with other men's groups as well as one-on-one relationships. As I've shared men's lives and lived my own, I've identified habits that can lead to destruction.
Some of the destruction I experienced included going to federal prison. Hopefully something shared here can help you avoid these pitfalls that Gari and I describe more fully in our book, Grace Behind Bars.
Bad Habit #1: Choosing Your Career over Your Children
I had a great dad but I didn't have a great daddy. When my siblings and I were small, my dad was playing baseball for the Cleveland Indians, leaving our Oklahoma City home in February and returning in October. When he was home he didn't get involved in our lives until we hit what he considered the more interesting teen years.
Luckily, when our own children were small, I began to understand that a parent has only one chance to be a mommy or a daddy in the years when the kids call you those names. If you don't pay attention then, intentionally making yourself available as the daddy your kids run to when you get home, you can never go back and recapture those years.
"Daddy" years are when children make secure attachments, and no one has a greater influence than a daddy. If you don't make those connections in the physically demanding daddy years it's hard to have influence when your kids grow into the "dad" tween and teen years. This can be disastrous to your child and everyone in the family.
Our son, Andy, understood this lesson, and when his two girls were small, Saturday morning was always Dad and Daughter day. If his friends called him to play golf or participate in a Bible study, he'd tell them no. Not until Katie and Brooke were grown past the "daddy" stage would he give up this precious time.
Some men have jobs that require them to be gone weeks and months (if not years) at a time, such as the army or pro sports. There are dads who are divorced, who don't have the built-in time to be with their kids. These men have to work harder with the short time they have.
Regardless of your circumstances, when you do have time, and with busy careers make time, be present. Play with your kids, read to them, take them to fun places, build terrific memories like roasting marshmallows in the backyard or building a fort. Be there when they are sad and need your comfort. Pray for them, discipline them when they need it, be creative in how to make these important connections: Be a daddy. Don't miss this time! It goes fast, and you never get another chance.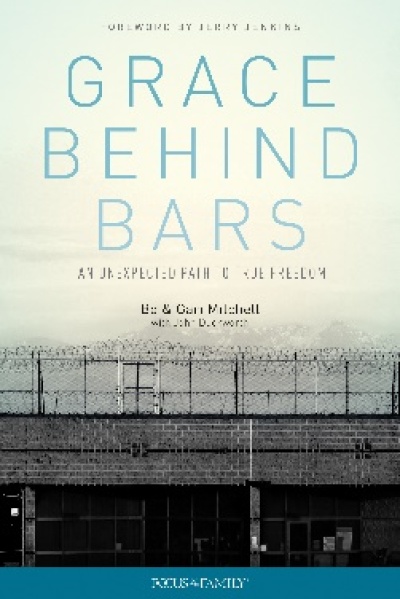 Bad Habit #2: Choosing Friends Who Can Lead You Astray
I went to prison partially because of the men I did business with. I see men in their late 20s and 30s not understanding how careful they need to be with the people they hang around or do business with. The Bible says to choose your friends wisely, because whoever you spend time with, you will become like them.
If you are trying to stop drinking, find friends who don't drink!
If you want a great marriage, don't hang around guys who chase women and think that having an affair is okay!
Bad Habit #3: Not Listening to Your Wife — Advice from Gari
One of the best parts of marriage is having someone love you deeply — listening to your dreams, hopes, and struggles; and giving you wise counsel and support. When a man has the habit of turning to some woman other than his wife for this significant support, it can lead to disaster. This woman could be his mother, resulting in undermining the importance of his wife. It could be a female coworker, a woman friend at church, or someone else, resulting in emotional or physical affairs.
Work hard at communicating with your spouse because the greatest chance of having happiness in a marriage — and therefore your whole life — is tied to a great relationship with your significant other.
Bad Habit #4: Rejecting or Neglecting a Relationship with Jesus Christ
Nothing is more important than your relationship with God. Without His Son, Jesus Christ, you will never have the power to live the life you can be proud of.
God loves you and wants a personal relationship with you! He is standing at the door of your life. When you accept him as your Savior and Lord and ask Him to come in, He brings love, forgiveness, purpose for your life, and the power to live the very best life you can imagine. Your best days are ahead of you, even if you feel doomed in life today.
In my darkest moments in prison, I began to understand prison was the perfect place for me to be. God had my full attention, and He could finally free me from the chains of living my life at a reckless pace and get my temper under His control. One of the greatest things He did was help me learn to forgive myself, and give me the power to forgive others so I didn't live the rest of my life in anger and bitterness. Knowing Christ and forgiving others has given me great freedom.
Bo Mitchell is chaplain and senior advisor for the Colorado Rockies. The former minor league baseball player has a master's degree in Christian leadership and has cofounded several nonprofits. Gari Mitchell directs consulting services for Crosswalk Fellowship in Denver. Married for more than 45 years, Bo and Gari have two children and four grandchildren. Together they share their story in the book Grace Behind Bars, available now from Focus on the Family.