'Doctor Strange' - A Look at the Air Date and Cast Updates: Benedict Cumberbatch-Starrer Promises a Big Leap From The Usual MCU Look – More Important Than 'Avengers' Series?

Doctor Strange is finally coming soon, and while many are anticipating the arrival of the new superhero, star Benedict Cumberbatch talks about his promising role and even jokes about its importance as compared to the Avenger series.
In an interview during Comic Con 2016, Cumberbatch discussed some details about his role. He stated that there is nothing normal about the superhero's character arc. "He's kind of an in-brackets 'defender,'" he added. "He holds stuff together in a way that's not always immediately obvious and doesn't always involve fighting a lot bad guys and stray bullets. There is that but he kind of tidies up the universe and makes sure nothing breaks through the boundaries."
Aside from sharing some facts about Doctor Strange to Entertainment Weekly, Cumberbatch also joked that "He [Doctor Strange] is more important than all the Avengers put together," agreeing to one of EW's senior writer's remarks.
The Coming of Doctor Strange
Doctor Strange is an American film adapted from Marvel Comics, and is the 14th film of the Marvel Cinematic Universe (MCU). 'Doctor Strange' revolves around a brilliant but arrogant neurosurgeon Doctor Stephen Strange who suddenly got into a car accident, making his hands incapable of performing operations. Beneath his ruined career, he was able to discover a hidden magical world of alternate dimensions through the help of the Ancient One.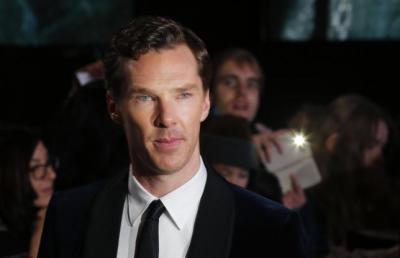 Characters
In December 2014, Cumberbatch was chosen to play the lead role of the movie adaptation. But before he was chosen, there had been several actors in the options list, like Keanu Reeves and Joaquin Phoenix. It is reported that Marvel chose Cumberbatch instead because they believe that there was something with the actor which made them think that working with him will definitely be worth it.
Alongside Cumberbatch, other casts include Tilda Swinton as the Ancient One, Strange's mentor; Chiwetel Ejiofor as Karl Mordo, a former student of the Ancient One; and Rachel McAdams as Christine Palmer, Strange's fellow surgeon.
Air Date
Marvel had already released two trailers for Doctor Strange, and fans just can't wait to see more. The movie is expected to hit the theaters in New Zealand, United Kingdom, and North America on October 20, October 28, and November 4 respectively this year. The film will be viewed in 3D and IMAX 3D. It is produced by Marvel Studios, and distributed by Walt Disney Motion Pictures.
Doctor Strange Trailer 1:
Doctor Stranger Trailer 2: