'Doctor Who' News, Update: Steven Moffat Replaced By 'Broadchurch' Creator Chris Chibnall; Peter Capaldi Also Moving On?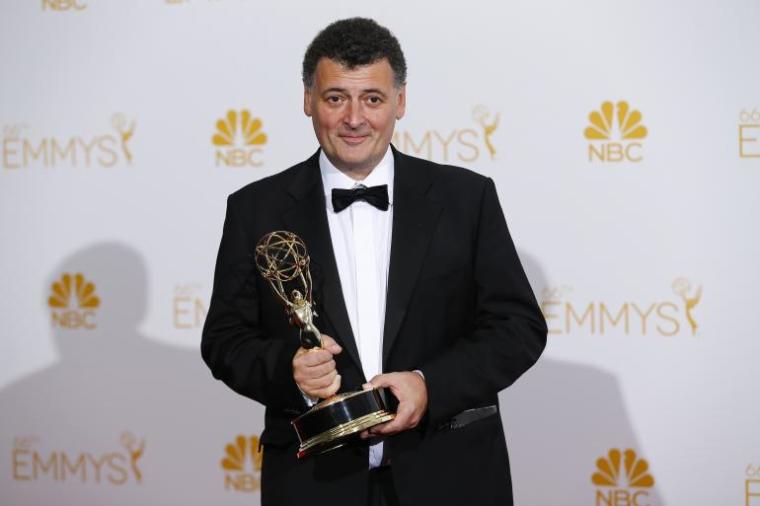 Steven Moffat, the genius behind the cult-classic sci-fi drama TV series "Doctor Who" has finally announced his exit on the show. Recent developments, meanwhile, revealed that he will be joined by the series star.
According to TVLine, the show boss will be putting down his pen and will leave his position as executive producer of the show after its upcoming 10th season. Taking over his chair is "Broadchurch" creator and writer, Chris Chibnall.
"Feels odd to be talking about leaving when I'm just starting work on the scripts for season 10, but the fact is my timey-wimey is running out," Moffat was quoted as saying by the media outlet.
The "Sherlock" producer went on to reveal that he'll be make the transition easy for Chibnall.
"I'll be finishing up on the best job in the universe and keeping the TARDIS warm for him," he adds.
He shared that it took them "a lot of gin and tonic" to convince the British writer to go onboard with the project. The effort was all worth it when Chibnall finally agreed to take the responsibility of "taking the Time Lord even further into the future."
Speaking of the Time Lord, a report from Mirror UK hinted that Peter Capaldi, who plays the current Doctor, might also leave the series to give way for Chibnall to choose the next reincarnation.
The website cited sources saying that the executives of the network "are already discussing a fresh start when Steven leaves."
"They've been happy with what Peter has brought to the role but some think it might make sense to give Chris his own choice of actor to play the Doctor," the people who claim to have knowledge of the issue said.
Meanwhile, there were also reports saying that the 57-year-old's tenure as the 12th Doctor is already nearing its expiration date. It is likely to end in 2017, the site wrote.
Fans are already looking forward for the upcoming "Doctor Who" Christmas special, the only episode from the show for 2016.
Stay tuned for more updates.