'Dog Days': Canine Friends Rom-Com Teaches Unconditional Love (Movie Review)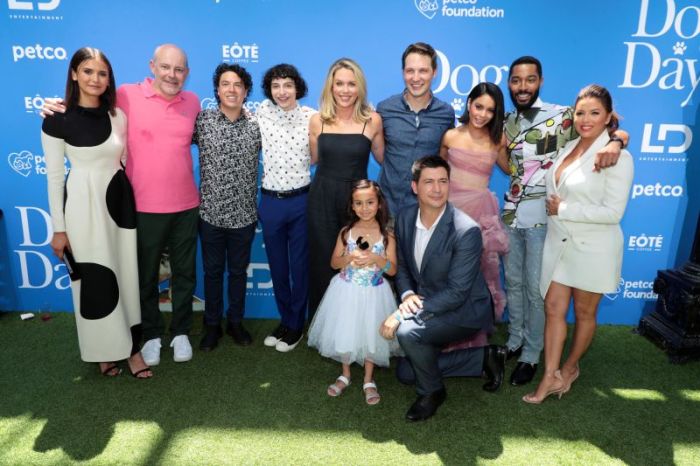 Some say God created dogs to teach humans how to love unconditionally and the relationships explored in the romantic comedy "Dog Days" attempts to show just that.
The film is centered around a cross section of characters and their interactions with dogs in their daily lives. Now showing in theaters nationwide, the film explores how animals can bring families together, soften harden hearts, and add joy to people's lives.
Written by Elissa Matsueda and Erica Oyama, "Dog Days" is a heartwarming tearjerker with lots of laughs, but the storyline is a bit predictable.
Directed by Ken Marino, the film doesn't feature Christian themes except for a scene in which a veterinary technician sings the hymn "Amazing Grace" to a dog owner who's pet just died. The sentimental moment turns comical when the vet tech continues singing the second verse of the hymn even after the heartwarming moment had passed.
A barista who becomes an animal adoption advocate is one of the lead characters in the film (Vanessa Hudgens), and is attracted to a veterinarian (Michael Cassidy) and befriends a nerdy pet rescue owner (Jon Bass) who's attracted to her.
"Dog Days" features several storylines that sometimes intersect. Alongside a few canine stars is an uptight TV host (Nina Dobrev) and her love interest and co-anchor (Tone Bell), who's an ex-NFL star; a hipster musician (Adam Pally) who's caring for the dog of his pregnant sister (Jessica St. Clair) and his brother-in-law (Thomas Lennon).
The film also stars Eva Longoria and Rob Corddry who portray a couple who adopt a young girl but don't unite as a family until after an incident involving an elderly widower's dog and a pizza delivery man (Finn Wolfhard).
With an array of camera-ready canines that include a tiny stray chihuahua to a large rambunctious shaggy dog and a lovable-wandering pug, "Dog Days" is a good family-friendly film to see before summer ends.
"Dog Days" is rated PG for sexually suggestive content and language. The film runs 1 hour and 52 minutes.