Donald Trump Calls Out Obama for Refusing to Condemn 'Islamic Terrorism' in Chattanooga Shooting, Says Time for Political Correctness Is Over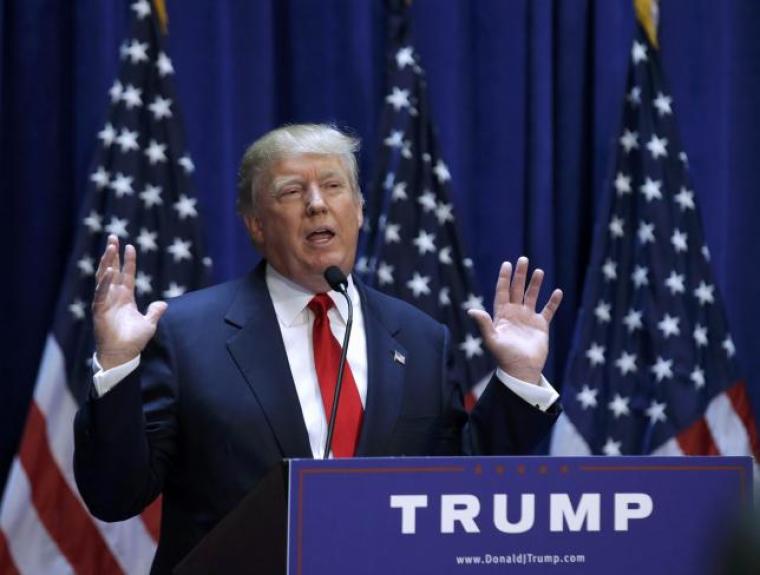 GOP Presidential candidate Donald Trump called out President Barack Obama for his refusal to say "Islamic terrorism" in reference to the shooting Thursday in Chattanooga, Tennessee, which left four people dead. Trump suggested that given the security concerns that America is facing, the time for political correctness is over.
"It's going to get worse in our country and we better start fighting a lot tougher than we're fighting right now," Trump told Fox News host Bill O'Reilly in an interview. "If we're going to fight elements that are causing tremendous problems ... at least we have to start maybe being not so politically correct."
A 24-year-old suspect identified as Mohammad Youssef Abdulazeez is believed to have carried out the attack on two military sites in Chattanooga, killing four Marines and wounding three other people before being shot dead by police.
What is known so far is that Abdulazeez was a naturalized American born in Kuwait, and that he was a devoted Muslim who blogged about Islam online.
The FBI, which is leading the investigation into the crime, has said that Abdulazeez was not on any terror suspect lists, and that it is too early to establish a motive for the attack.
"We are looking at every possible avenue, whether it was terrorism — whether it was domestic, international — or whether it was a simple, criminal act," FBI Special Agent Ed Reinhold said.
Obama called the shooting "heartbreaking," and said that the FBI and local law enforcement will provide the public with information as it becomes available.
"My main message right now is obviously the deepest sympathies of the American people to the four Marines that were killed," the president said.
"Obviously when you have an attack on a U.S. military facility, then we have to make sure that we have all the information necessary to make an assessment in terms of how this attack took place and what further precautions we can take in the future. And as we have more information, we'll let the public know."
Obama has previously been criticized by other conservatives for refusing to call terror group ISIS Islamic, but argued that he does not want to legitimize the jihadists by doing so.
"These terrorists are desperate for legitimacy. And all of us have a responsibility to refute the notion that groups like ISIL somehow represent Islam, because that is a falsehood that embraces the terrorists' narrative," Obama said back in February.
In his interview on Fox, Trump also spoke out against the no-gun-zones at the recruitment centers where the Marines were shot.
"These are four great Marines ... and that they're not allowed to carry guns is absolutely ridiculous," the billionaire businessman said.