Donald Trump Ratings Among Evangelical Leaders Double After His Pro-Life Supreme Court Shortlist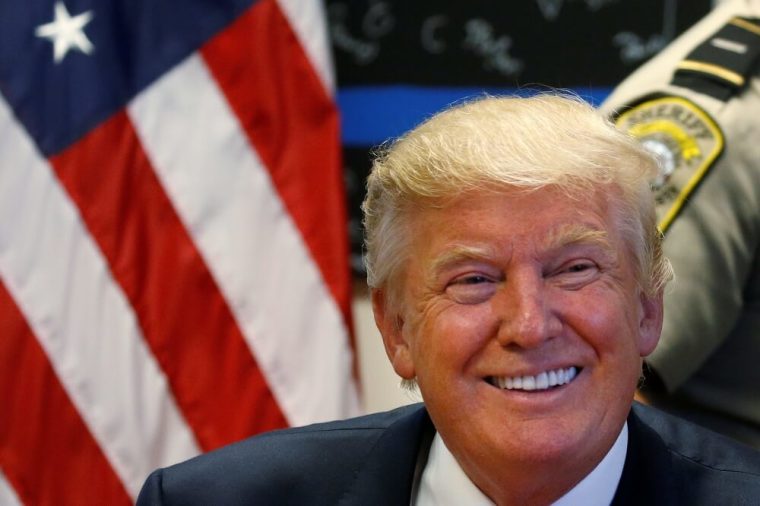 Republican presidential nominee Donald Trump's support among evangelical leaders and influencers has doubled, from 22 percent in May to now 44 percent, as he has released a pro-life Supreme Court shortlist, according to WORLD magazine's monthly surveys.
The showing is by far the billionaire businessman's best out of 11 surveys, although 48 percent say they still plan to write in a name or not vote at all, said WORLD, which conducts a monthly survey of 103 evangelical leaders and influencers.
Samuel Rodriguez, president of the National Hispanic Christian Leadership Conference and one of the 73 evangelical leaders who participated in the latest survey this month, said releasing a strong Supreme Court list is the wisest thing Trump has done until now. "It makes a ginormous difference," he was quoted as saying.
Rodriguez added, "If Donald Trump wins, he would have to look back and credit that day for mobilizing evangelicals. That's what changed the tide in many evangelical hearts."
The list includes Steven Colloton of the 8th U.S. Circuit Court of Appeals, Allison Eid of the Colorado Supreme Court, Raymond Gruender of the 8th Circuit, Thomas Hardiman of the 3rd Circuit, Raymond Kethledge of the 6th Circuit, Thomas Lee of the Utah Supreme Court, David Stras of the Minnesota Supreme Court, Diane Sykes of the 7th Circuit, Joan Larsen of the Michigan Supreme Court, William Pryor of the 11th Circuit, and Don Willett of the Texas Supreme Court.
However, all is still not well for Trump, as far as the support of evangelicals is concerned, as 74 percent of those who said they would vote for him also indicated he could easily or possibly lose their support. And about 84 percent of those who say they're not voting for Trump said they are determined not to vote for him, according to the survey, which acknowledged that its results are not scientific or representative of all evangelicals but provide a glimpse into how some are leaning in the 2016 presidential race.
About 60 percent of the evangelical leaders surveyed said the voting decision in the community will most likely hinge on the issues of abortion, domestic religious liberty and Supreme Court nominations.
Janet Parshall, the host of the Christian talk show, "In the Market with Janet Parshall," was quoted as saying that the Republican nominee's ratings have improved due to his comparison with Democratic nominee Hillary Clinton.
"Voters are starting to recognize strong leadership as a mandate for this country at this time," she said. "Hillary Clinton's tattered record of 'pay for play' [foreign policy] and missing emails continues to call into account her judgment to lead."
Parshall warned that writing in a name is not a good idea. "Write-in votes may make the voter feel good on Election Day, but I strongly suspect those people will have voter's remorse when they start seeing some of the most horrifically liberal justices sitting on the high court, impacting the future of both their children and their grandchildren," she was quoted as saying. "These are the days that require us to think critically as well as biblically."
Earlier this week, former Republican presidential candidate Dr. Ben Carson and television and film actor and producer Kirk Cameron urged Christians to exercise their right to vote, warning that "when you don't vote, you're voting."
Many American think they can't vote for one of the two lesser evils, Carson said in a live, interactive event Tuesday. We might not agree with a candidate 100 percent, but the election is not just about Clinton or Trump; it's about the direction of our nation, he said. It's not just going to be for four or eight years, but for generations because of the way the court systems would be changed, he added.