Donald Trump Recommitted His Life to Jesus a Decade Ago, Pastor Jentezen Franklin Says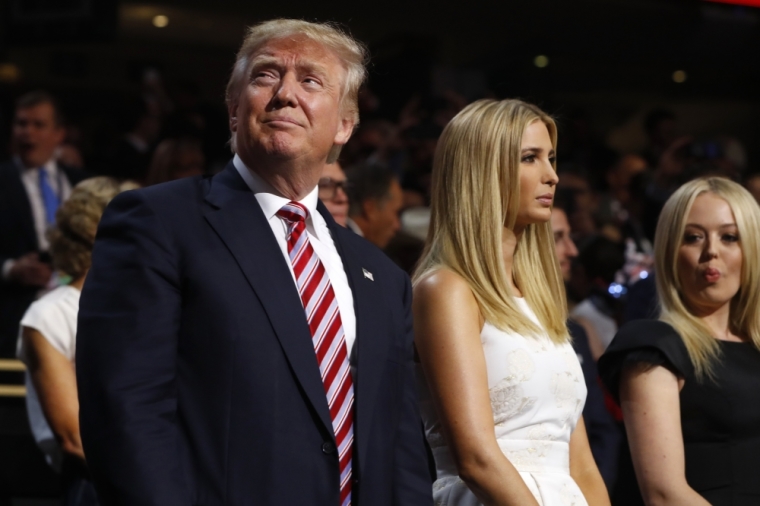 Donald Trump, the newly-minted 70-year-old Republican presidential nominee whose controversial relationship with God has often been the stuff of headlines, recommitted his life to the Lord about 10 years ago, according to Gainesville, Georgia Pastor Jentezen Franklin.
In an interview with the Gainesville Times, Franklin who leads the multi-campus Free Chapel Church and serves as an adviser on Trump's evangelical committee, said Trump revealed during an initial meeting with the committee at Trump Tower in New York City that he recommitted his life to God at the age of 60.
"He did say 'I don't wear my religion on a sleeve and I'm not, by any means, a saint,'" the pastor said slightly amused.
During the meeting, Trump recalled how he was raised Presbyterian and that his father would take the family to Billy Graham crusades.
Despite the focus on his faith however "(Trump said), 'What America needs now is not a preacher in the oval office — it needs a leader,'" the preacher recalled.
The Free Chapel Church leader says he is happy Trump has welcomed evangelicals at the table because Mitt Romney, the GOP candidate in the 2012 presidential election, "didn't invite (evangelicals) to the table, and that's why 4 million evangelicals did not vote."
"I think Mr. Trump understands there's a real force in the evangelical voting bloc," Franklin said.
"For too long, our voice has been silent … We've sat back and watched ... anarchy in our streets. We see families and lives and things happening in our nation, and the church can no longer afford to sit on the sidelines and be silent," he said.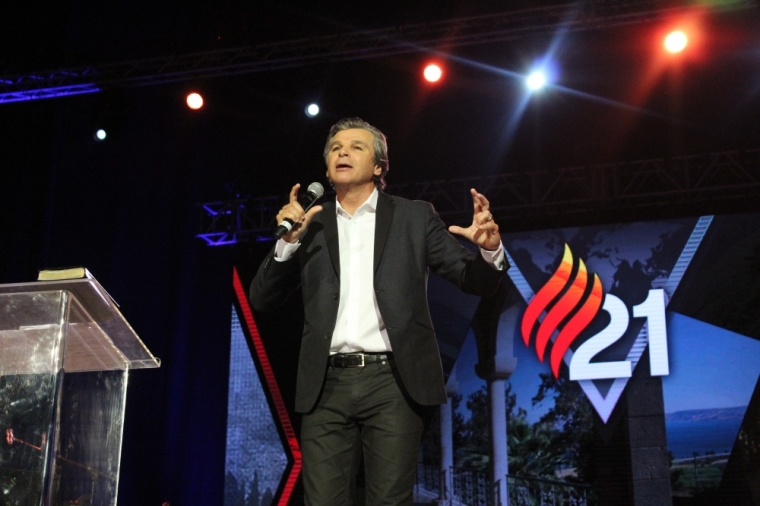 "I'm glad that we are there. I'm glad we can represent the single mother who's struggling, that we can be a voice for the Hispanic and African-American communities and for the schools," he continued.
"When you think about Catholic hospitals that are being sued for not performing abortions, we're in a time that we've never seen in America before, and that's why I think this committee is very important.
"I believe in freedom for everybody — live and let live and if you choose not to believe, that is your American right and I'll fight for it. But on the other hand, don't encroach upon my deep-core beliefs and faith and tell me I have to do this or do that," said the pastor.
Franklin also noted that endorsing Trump for president is an "easy lift" compared with his Democratic rival, Hillary Clinton.
"For me, it's an easy lift when I think of things like the Supreme Court and whom he has promised us that he would put on it — pro-life judges, pro-religious liberty judges — versus what Hillary would do," Franklin said.
Clinton "has done nothing but just, in my view, (been) anti-everything that we stand for and believe," he continued.
"I don't endorse everything (Trump) says and does. I totally disagreed with him on the comment he made about the judge over Trump University. When we get into these meetings with him, those are the kinds of things we talk about," Franklin explained.
He also noted that Trump's evangelical committee, which has about 15 prominent pastors and others, would continue to meet monthly until the Nov. 8 election.
If Trump wins, added Franklin, "he has indicated that he absolutely wants to have an ear to the evangelical community through this executive committee."