Donald Trump Questions Ted Cruz's Evangelical Faith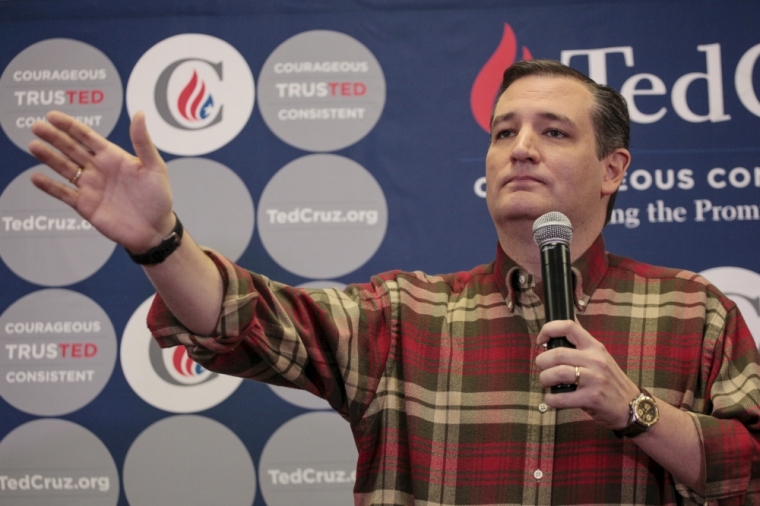 With Ted Cruz surging in Iowa and some national polls, GOP frontrunner Donald Trump took a jab at the Texas Senator's faith, saying, "not a lot of Evangelicals come out of Cuba."
Cruz's father, Rafael, 76, was born in Cuba and is a popular Evangelical pastor and Christian speaker.
Cruz was born in Alberta, Canada while his parents worked in the oil business. His mother is from Delaware.
Trump told Iowans Friday, "I am an Evangelical. I'm a Christian. I'm a Presbyterian."
Cruz is now in a statistical tie with Trump in Iowa according to a new poll. Cruz leads Trump 28 to 26 percent in a Fox News Iowa poll released Monday.
Trump noted that he has a positive view of Cruz but told the crowd, "I do like Ted Cruz, but not a lot of evangelicals come out of Cuba."
Cruz's father fled Cuba in the late 1950s and says he became a born again Christian in the 1970s while attending Bible study.
In late October, Trump questioned fellow candidate Ben Carson's Christian faith when Carson was tied with him in Iowa polls, suggesting that his Presbyterian faith is more mainstream than Carson's Seventh-day Adventist denomination.
Presbyterian is "down the middle of the road folks, in all fairness. I mean, Seventh-day Adventist, I don't know about. I just don't know about," he said.
Cruz has been reluctant to criticize Trump on the campaign trail, but has been accused by Trump of privately attacking him behind closed doors.
Cruz "should not make statements behind closed doors to his bosses, he should bring them out into the open — more fun that way!" tweeted Trump Friday.
"Looks like @tedcruz is getting ready to attack. I am leading by so much he must. I hope so, he will fall like all others. Will be easy!" noted Trump on Twitter.
According to a Monmouth University poll released Monday, the billionaire GOP frontrunner widened his national lead over the field. The poll found that outside of Cruz and Trump supporters, GOP voters do not feel that Trump has the right temperament to be president.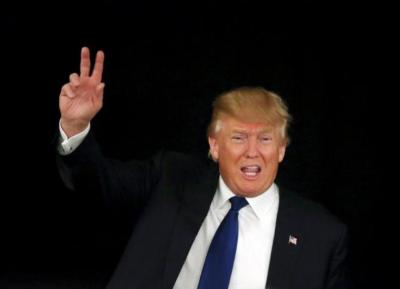 "It has become abundantly clear that Trump is giving his supporters exactly what they want, even if what he says causes the GOP leadership and many Republican voters to cringe" said Patrick Murray, director of the independent Monmouth University Polling Institute.
On Fox News with Chis Wallace on Sunday, Trump said he does not think Cruz "is qualified to be president" because he doesn't get along well with people.
"You look at the way he dealt with the Senate, he goes in there, like frankly, a little bit of a maniac. You're never going to get things done that way.
"You can't walk into the Senate and scream and call people liars and not be able to cajole and get along with people, he will never get anything done and that is the problem with Ted," countered Trump.
Trump's campaign manager Corey Lewandowski said Sunday, ""Sen. Cruz has become the flavor du jour of the week."
Cruz's campaign believes the candidate is well positioned in Iowa, where half of Republican voters identify as Evangelical and almost two-thirds of Republican voters in South Carolina, another early voting state, identify as Evangelical.
A new Wall Street Journal / NBC News poll shows Cruz is not just surging in Iowa, but nationally. Cruz has moved up from 10 percent nationally to 22 percent in just a couple of months. In that poll Cruz is only five points behind Trump, while Trump holds a commanding 41 percent to 14 percent lead in Monmouth's national poll.
The final GOP debate of 2015, which will include Trump and Cruz along with seven other candidates will air Tuesday, December 15 on CNN at 8:30 PM ET.