Doug Phillips Accuses Former Employees of Conspiracy to Destroy Family, Vision Forum Ministries
Former Vision Forum Ministries president Doug Phillips, who resigned from his position after admitting an inappropriate relationship, has accused three of his close friends of trying to tear down his reputation and organization.
On March 13, Phillips' attorney sent a letter to two of his client's personal assistants, Bob Renaud and Peter Bradrick, and a former Vision Forum employee, Jordan Muela, alleging that "the three of you have conspired together, and with others, in an attempt to destroy Doug Phillips, his family and Vision Forum Inc," reported WORLD magazine and Jen's Gems, a watchdog blog for the organization.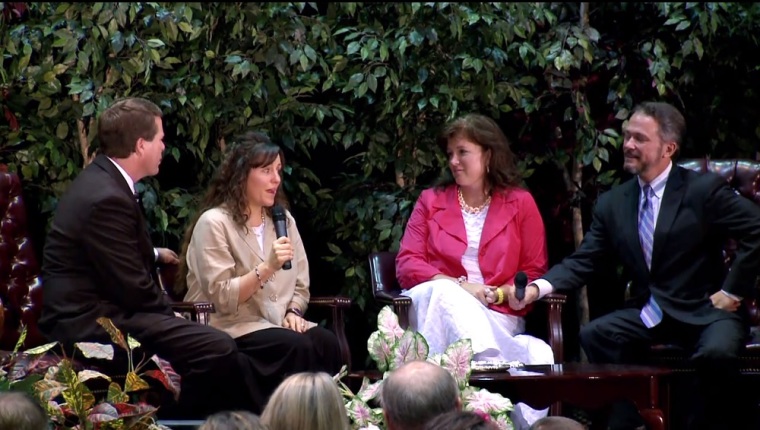 Phillips' threat of litigation follows four months after the nonprofit organization that he helped found, Vision Forum Ministries, was shut down by its board of directors after its married leader revealed that he had had an inappropriate relationship. While Phillips retained control of the for-profit Vision Forum, the company cleared out its inventory in November and was shutdown in December.
The former leader is not the only party thinking of filing a lawsuit. The attorney of the woman with whom Phillips was allegedly "inappropriately romantic and affectionate" also suggested that she might sue.
While Phillips has not publicly named the woman, WORLD magazine confirmed that she was the subject of a 2003 blog post, where the leader discussed attending her graduation with his wife. The woman was also a member of Boerne Christian Assembly, the church where Phillips formerly served as an elder – a close friend of the family.
"[My wife and I] consider her to be a member of the family, and her parents to be the dearest of friends," Phillips wrote. "She has assisted my wife on more occasions than any of us could count and even traveled with us on adventures with Vision Forum. The celebration was a special blessing because, in every respect, [she] personified the characteristics that a Christian woman should possess to be described as 'commencing' or graduating to the next step on the journey of mature Christian womanhood. What a tremendous blessing!
Phillips' attorney characterized her legal claims to WORLD magazine as "false, defamatory and made with malicious intent."
Renaud, Bradwick and Meula, along with Georgia pastor Joe Morecraft, and Mark Weaver, a friend of Phillips,' confronted the founder of Vision Forum about his unfaithful behavior in October 2013. Hoping for contrition, the friends noted that they were dismayed when Phillips, although acknowledging his infidelity, responded with defensiveness.
The day following their conversations on Oct. 30, Phillips admitted on the Vision Forum website that he had "engaged in a lengthy, inappropriate relationship with a woman."
"While we did not 'know' each other in a biblical sense, it was nevertheless inappropriately romantic and affectionate," he wrote, adding that he would be stepping down from his post at Vision Forum.
"I am still in the process of trying to seek reconciliation privately with people I have injured, and to be aware of ways in which my own selfishness has hurt family and friends. I am most sensitive to the fact that my actions have dishonored the living God and been shameful to the name of Jesus Christ, my only hope and Savior," he continued.
Two weeks later, the board announced it would be shutting the organization down.
Phillips' resignation from Vision Forum came nearly nine months after he had resigned from his elder position at Boerne Christian Assembly after he admitted privately to cheating on his wife, a fact which the church did not publicly acknowledge until January.
In a statement, the church said that in the months following Phillips' departure, "efforts were undertaken toward the goals of restoration and repentance between the parties involved and their respective families."
"As under-shepherds of a flock of Jesus Christ we take seriously the responsibility to confront those overtaken in a fault, in meekness, in pursuit of the purity of the body, healing for those wounded by the effects of sin, and restoration of those caught in fault, after display of repentance," it stated. "Doug Phillips confessed these sins, professed repentance of these sins before his local church body, and has been publicly rebuked by the Elders of his church for those same sins."
Jeff Horn, who currently serves as a provisional elder at the church, a position that he took on after Phillips' departure, informed WORLD that he had only learned of the former leader's behavior in August 2013.
Horn added that while Phillips had been rebuked in church in November for his "marital unfaithfulness, hypocritical deceit and dishonesty as grievous sins against God, his church, against his family and against those who invested their trust in Doug as a leader," he conceded that the church ought to have done more to more to immediately address his situation.