Dr. Kent Brantly to be Released From Hospital Soon, Officials Say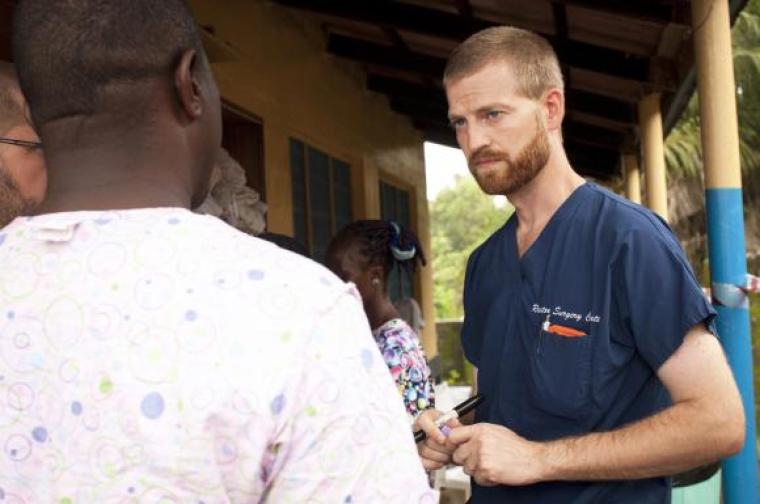 Dr. Kent Brantly is doing well and expected to be released from the hospital soon after being treated for Ebola.
"Dr. Kent Brantly is doing very well and hopes to be released sometime in the near future," a statement from Samaritan's Purse read. The staff at Emory University Hospital in Atlanta, Georgia "are taking extremely great care of him."
Dr. Brantly and Nancy Writebol, both missionaries working in Liberia with Ebola victims, became infected abroad and were brought back to the United States for treatment. They received an experimental drug, which is apparently working. Writebol is also improving, which bodes well for other victims who are infected; the hope is that the experimental drug will be made available to countries where there is a significant rate of infection.
Throughout the ordeal, both Brantly and Writebol have held on to their faith and said they do not regret working with Ebola patients. In fact, Writebol's son said that there is a possibility his parents may return to Liberia after his mother is better.
"I am growing stronger every day, and I thank God for His mercy as I have wrestled with this terrible disease," Brantly wrote in a letter from his hospital room. "One thing I have learned is that following God often leads to unexpected places. My wife Amber and I, along with our two children, did not move to Liberia for the specific purpose of fighting Ebola. We went to Liberia because we believe God called us to serve Him at ELWA Hospital."
"Now it is two weeks later, and I am in a totally different setting," he added. "My focus, however, remains the same – to follow God. As you continue to pray for Nancy and me, yes, please pray for our recovery. More importantly, pray that we would be faithful to God's call on our lives in these new circumstances."
There was no word on exactly when Brantly may be released from the hospital at this moment.