Drones, ISIS and Youth Ministry (Part 1)
What Would a Counter-Terrorism Youth Movement Look Like?
Drones, ISIS and Youth Ministry (Part 1)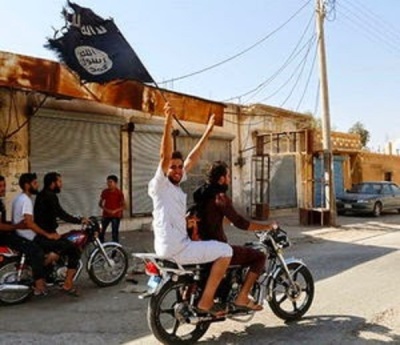 "America has turned into evil. I specifically invite the youth to either fight in the West or join their brothers in the front jihad." – Anwar al-Awlaki sermon, Falls Church, VA Mosque, Post 9/11
al-Awlaki was an American citizen who fled the U.S. when labeled a clear and present danger by the U.S. government. He had a global following among English speaking Muslims. On September 30, 2011, he was killed by a U.S. drone attack in Yemen.
In early September, 2011, al-Awlaki's 16 year old son left home because he missed his father who he had not seen in two years. Two weeks after his father's death by drone, Abdulrahman al-Awlaki, a Denver born U.S. citizen, was killed by a CIA-led drone strike on October 14, 2011. Unaware that his father was dead, he sat in a Southern Yemen open air restaurant with his teenage cousin, becoming another fatality of the attack.
Jeremy Scahill comments in his documentary, "Dirty Wars:"
"The 16 year old was killed for one day who he might become."
The teenager's grandfather wrote in the NY Times on July 13, 2013:
"He left a note for his mother explaining that he missed his father and wanted to find him, and asking her to forgive him for leaving without permission. After Anwar died, Abdulrahman called us and said he was going to return home. That was the last time I heard his voice. He was killed just two weeks after his father."
Vulnerable Youths
We live in a violent world. Terror defies and defines our teenagers' global campus. The atrocities across the planet are fueled by adolescent zeal mentored by charismatic adults. Today's "Enemy #1," ISIL, has unleashed the exasperation of world leaders and the aspiration of young warriors.The cost of these calamities are paid most dearly by young adult males leaving behind devastated families of all nations, tribes, tongues and religions.
Reza Aslan writes in How to Win a Cosmic War:
"In the United States and Europe it is common to point the finger of blame for the radicalization of Muslim youth on mosques and madrassas (Islamic schools). But that assumption ignores the seismic societal shifts that globalization has wrought upon the Arab and Muslim world over the last century." (p. XIX)
"...the Global Jihadist movement and...the ties that have bound so many young, disaffected Muslims together under a master narrative of oppression and injustice." (ibid, 11)
Counter-Terrorism Youth Ministry

I am deeply compelled by a life-long passion since I joined a radical youth movement as a teenager. The fire not only remains unextinguished, the flame is brighter than ever. In my early days in a local youth group learning to follow Jesus, I made a commitment far more radical than my adolescent volition understood. My "Yes" to Jesus over 40 years ago still moves my heart for the generations preparing for adulthood, be the ones down the hall, across the street or around the world.
My dear friends and fellow global neighbors, I urge us to deploy a new counter-terrorism effort to complement, better yet, supersede today's political and military effort. I believe it is the only globalization strategy that will work long term.
I propose a counter-youth ministry strategy. We need more than ramping up our youth ministry efforts or sharpening the methods or modernizing 20th Century church models. Now is the time to completely retool ministry to youth and families, for the sake of the world. "For God so loved the world that He sent His only son..." For the love of God, our world desperately needs those of us who know His sent and sacrificed Son to raise up the next generation of students who command a radical grasp of the unconditional love of God. Only then will youth be empowered to turn upside down the belief systems governing today's families, churches, mosques, synagogues, schools, neighborhoods, governments and armies.
I recently learned the word Taliban is Pashto, one of two official languages of Afghanistan, means "students". This loanword from Arabic with the Persian plural ending creates a dual form to Arabic speakers, of "two students". Trust me as a veteran youth worker when I suggest...
The Taliban is student ministry.
I read about the "7/7 Bombers" - a group led by Mohammed Siddique Khan, a well adjusted, well integrated, well educated British youth worker who became a radical Jihadist killing more than 50 British neighbors on 7/7/05. The "7/7 Bombers" were led by a youth worker who inspired and influenced young people. Trust me as a veteran youth worker when I tell you...
Jihadist leaders are youth workers.
And just weeks ago, The Washington Post wrote on January 29, 2015:
"More than 17,000 fresh-faced teenagers and young men, ages 15 to 21, mustered at a dozen camps over the past week in the Gaza Strip. For the first time, the Hamas military wing, the Izzedine al-Qassam Brigades, hosted the Gaza teens and young men for a week of training in the martial arts at previously off-limits Qassam bases. In the past, the military-style camps have been run by Hamas's political wing, and during the summer sessions, the camps included lots of sports, religion and playtime on the beach. These winter camps were different, more serious, more martial."
'We have more than enough recruits. Too many,' Abu Majahed said. 'The camps are designed to answer the demands of the youth.' On the first day, the camps sent home hundreds of boys who were 12 or 13 years old. 'They were standing on their tiptoes trying to get in. We told them come back next year. They went home crying'."
As millions of Americans watch young people cry after being sent home from American Idol, across the world teenie-bop tears fall for missing the cut for Jihad Idol. I've invested tens of thousands of hours over decades with thousands of students in youth camps across the U.S., and in Mexico and Canada utilizing sports, beach playtime and our "religion" to drive our youth ministry. Trust me as a veteran youth worker when I confirm...
Hamas is running youth ministry camps.
What would a Counter-Terrorism Youth Ministry look like?
I'm going to leave you with that question that is rattling deep within my soul. I've drafted my response but I'll let my question settle in you for a few days to instigate your prayers before I propel my volley of light into a dark world.