Drug Lord 'El Chapo' Guzman Reading Rick Warren's 'Purpose Driven Life' in Prison Cell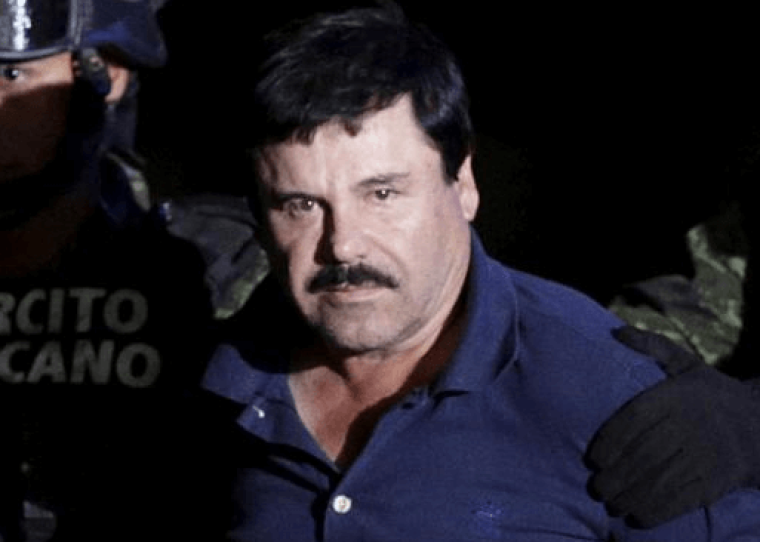 The infamous Mexican drug lord Joaquin "El Chapo" Guzman, who was recaptured in January and is being kept under tight watch in a prison cell, is reading a Spanish-language translation of Pastor Rick Warren's book, The Purpose Driven Life, according to federal officials.
Guzman has read the classic Don Quijote since he was brought back to the Altiplano prison west of Mexico City on Jan. 9, and has now started reading The Purpose Driven Life: What on Earth Am I Here for? an official and a colleague told The Associated Press.
The book, by Pastor Warren of California's Saddleback church, offers readers a 40-day personal spiritual journey. "This book helps readers understand God's incredible plan for their lives. Warren enables them to see the big picture of what life is all about and begin to live the life God created them to live," according to the book's website.
Andrew Chesnut, professor of Religious Studies at Virginia Commonwealth University and a specialist in Latin American religion, recently tweeted saying Guzman's mother is Pentecostal. Guzman was emotionally attached to his mother, but his father was abusive.
The officials said the 62-year-old drug lord has gained a little weight and lowered his blood pressure. They added that two guards have been deployed to stand outside his cell and watch him every minute of the day even as a ceiling-mounted camera has also been installed.
His food is tested by a dog to make sure it's not poisoned, they added.
Previously, the Sinaloa Cartel boss would be allowed a four-hour conjugal visit every nine days, but not this time.
The security measures are meant to ensure that Guzman won't make another escape while the Mexican government works on extraditing him to the United States.
Last July, Guzman tunneled out of Altiplano prison with the help of his associates.
The Mexican government has been focused on an aggressive crackdown on drug cartels, Reuters reported in 2011. Violent drug wars have claimed tens of thousands of lives.
His 26-year-old wife, Emma Coronel Aispuro, a former beauty queen, said last month she is "afraid for his life."
"They want to make him pay for his escape. They say that they are not punishing him...They are with him, watching him in his cell. They don't let him sleep. He has no privacy, not even to go to the restroom," she told CNN.
Guzman became involved in drug trafficking in the late 1980s as a trafficker and air logistics expert for the once powerful Miguel Angel Felix-Gallardo, according to the U.S. Department of State.
"The Sinaloa Cartel controls vast trafficking operations on an international scale, with the majority of its drugs being distributed to the United States. The Sinaloa Cartel bases its operations principally in the Mexican states of Sinaloa, Sonora, Durango and Baja California, although it also has representation in several other states throughout the Republic. In addition to its distribution cells in the United States, the DTO transports drug shipments to Canada, Australia, Europe, Africa and Asia."