'Duck Dynasty' Men Join Bubba Watson in Pro-Am Golf Tournament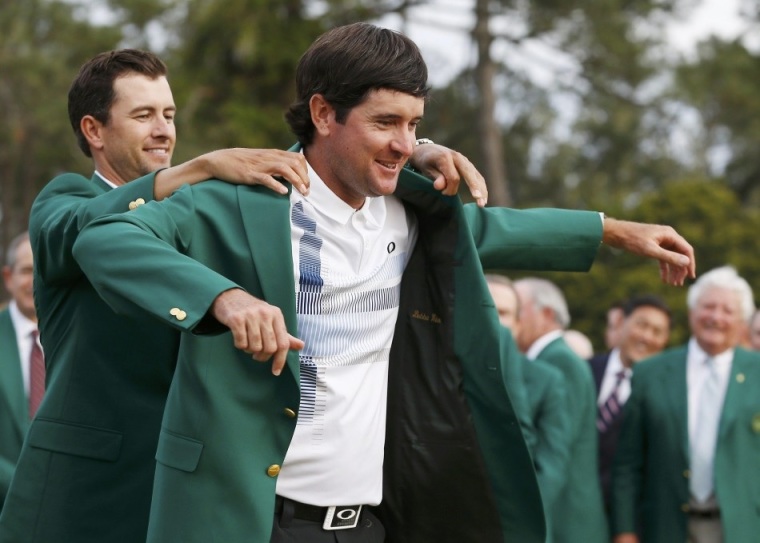 The Robertson men of "Duck Dynasty" are set to compete in the upcoming Greenbrier Classic golf tournament alongside Christian pro-golfer Bubba Watson in White Sulphur Springs, West Virginia next weekend. The announcement of the reality show family's participation comes shortly after famed athlete Tiger Woods pulled out of the tournament, citing health reasons.
Willie and Jase Robertson of A&E's "Duck Dynasty" will be participating in the Pro-Am tournament at The Greenbrier Classic on Wednesday, July 2. The Robertson brothers will be playing alongside Watson, who won the 2014 Master's Tournament in Augusta, Georgia, and Jim Justice, the owner of The Greenbrier resort.
"It's unbelievable," Justice told the Beckley Register-Herald last week, referring to the addition of the Robertson brothers on the roster. "This is bigger than big."
"We want The Greenbrier Classic to be an incredible golf tournament, but more than that, we want it to be fun. We want fans and spectators to enjoy everything about it, and this just adds to it."
Watson and the Robertson family have spent time together on the golf course in the past, playing together at the Zurich Classic Pro-Am in New Orleans, Louisiana last year. The three Christians have also appeared on ESPN to promote their favorite college football teams, as well as exchanged friendly tweets via social media.
The "Duck Dynasty" brothers will be joining Justice and Watson on Wednesday, ahead of the 72-hole FedEx Cup that begins Thursday. Although the Robertson brothers and Watson will be in attendance, the Greenbrier Classic will be missing two big names in professional golfing: Tiger Woods and Phil Mickelson.
Woods is reportedly recovering from microdiscectomy surgery he had earlier this year for a pinched nerve in his back. Justice told the Charleston Daily Mail that although Woods is a big fan of the Grenbirer course, he will be sitting out of next week's tournament.
"I don't think he's coming to our event unless something changes and he feels pretty well," Justice said.
"We've put in an incredible amount of effort (to get him to play). They were good enough to call before an announcement ever came out to tell us he probably won't be able to make the Greenbrier. He loves the Greenbrier, he liked the golf course an awful lot. He said he'll be back, he'll be back for sure, but not this year."
Mickelson is also missing the Greenbrier tournament, reportedly to save his energy for the three-day Scottish Open that's beginning on July 10.