'Duck Dynasty' Ratings Drop: Robertson Family Entering Last Season on A&E?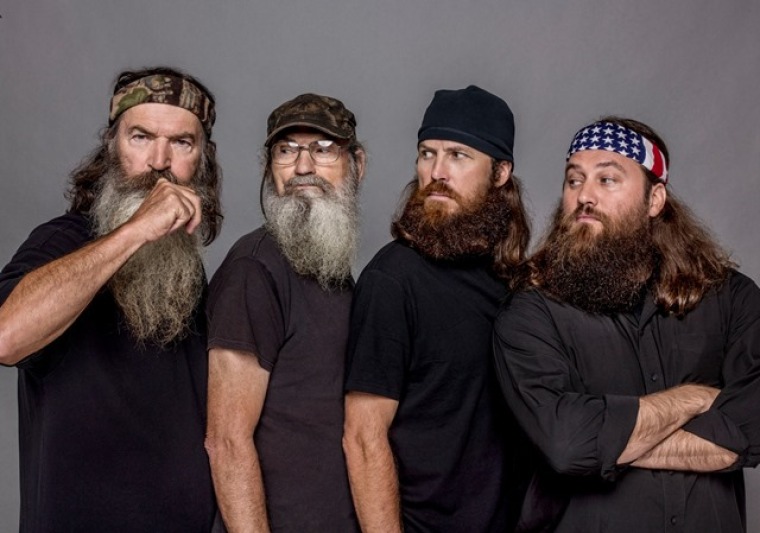 A&E's record-breaking series "Duck Dynasty" about the Robertson family is rapidly losing fans in its seventh season, leaving many experts wondering if the series is headed for cancellation.
Well-known for their long beards and Christian views, the Robertsons have scored A&E's highest ratings ever in recent years with "Duck Dynasty." For example, over 11 million people tuned in for the season four premiere, making it the most-watched nonfiction cable series in history. However, ratings for "Duck Dynasty" have slipped by more than 40 percent today, and rumors suggest the series could be headed toward cancellation.
Many industry experts blame the decline on the controversy surrounding Phil Robertson's 2013 interview with GQ in which he addressed homosexuality, according to Zap2It. A&E briefly suspended Robertson from "Duck Dynasty" following the comments, but protests from fans reversed the action.
The damage to "Duck Dynasty" ratings could also be excess – the reality series premiered its sixth season in June, with its seventh season following just five months later in the fall. Consequently, fans never had the opportunity to miss the Robertsons, especially since "Duck Dynasty" has sold over $80 million in advertising sales in 2013 alone as well as over $400 million in merchandise, according to Bloomberg.
"Duck Dynasty" takes place in West Monroe, Louisiana, and follows patriarch Phil Robertson and his family who became wealthy from their family-operated duck call business called Duck Commander. The series has catapulted many of the Robertson family members into grander business ventures. Robertson wives Korie, Jessica and Missy launched a handbag line together, while teenager Sadie joined last season of ABC's "Dancing with the Stars" and has also launched her own clothing line through designer Sherri Hill.
Despite the series' low ratings, a "Duck Dynasty" musical is still in the works this year. "The Duck Commander Family Musical" is set to debut at Las Vegas' Rio Hotel and Casino in Feb., therefore joining the ranks of such acts as Celine Dion and magicians Penn and Teller.