'Duck Dynasty' Sponsor Reaffirms Robertson Business Relationship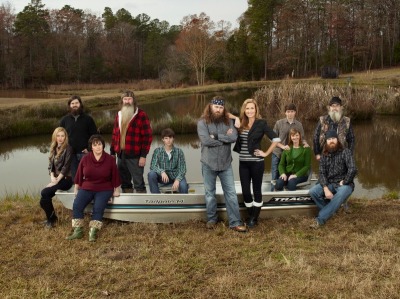 The hunting and outdoor company Realtree offered its support for the Robertson family, the stars of A&E's reality television show "Duck Dynasty," amid backlash following patriarch Phil Robertson's comments on homosexuality.
In a statement released on its website, the company said that it believed its values were in sync with the Robertsons'.
"Realtree's partnership with Phil Robertson and the Duck Commander team has remained strong for nearly a decade. Our plan is to continue that partnership. As a company, our values align well with the Robertson's. Realtree's 'Family, Friends and the Outdoors' slogan is one we take to heart. We support everyone's right to their opinion, and we certainly support Phil's right to his," it stated.
This affirmation comes at a time when Cracker Barrel announced it would reverse its decision to stop selling "Duck Dynasty" products.
"You told us we made a mistake," the company wrote on its Facebook page. "And, you weren't shy about it. You wrote, you called and you took to social media to express your thoughts and feelings. You flat out told us we were wrong. We listened. Today, we are putting all our Duck Dynasty products back in our stores."
Phil Robertson was suspended from A&E's reality television show series for comments he made about homosexuality in an interview featured in the January 2014 edition of GQ Magazine.
When asked to define what was sinful, Robertson said it started "with homosexual behavior and just [morphed] out from there. Bestiality, sleeping around with this woman and that woman and that woman and those men."
"Neither the adulterers, the idolaters, the male prostitutes, the homosexual offenders, the greedy, the drunkards, the slanderers, the swindlers – they won't inherit the kingdom of God. Don't deceive yourself. It's not right," he added.
The family released a statement on Dec. 19, acknowledging that Phil's comments were "unfiltered" and "coarse" but also said that they were "rooted in the teachings of the Bible."
"We want you to know that first and foremost we are a family rooted in our faith in God and our belief that the Bible is His word," it read.