'Duck Dynasty' Star Sadie Robertson Takes a Leading Role in Columbine Massacre Film 'I'm Not Ashamed'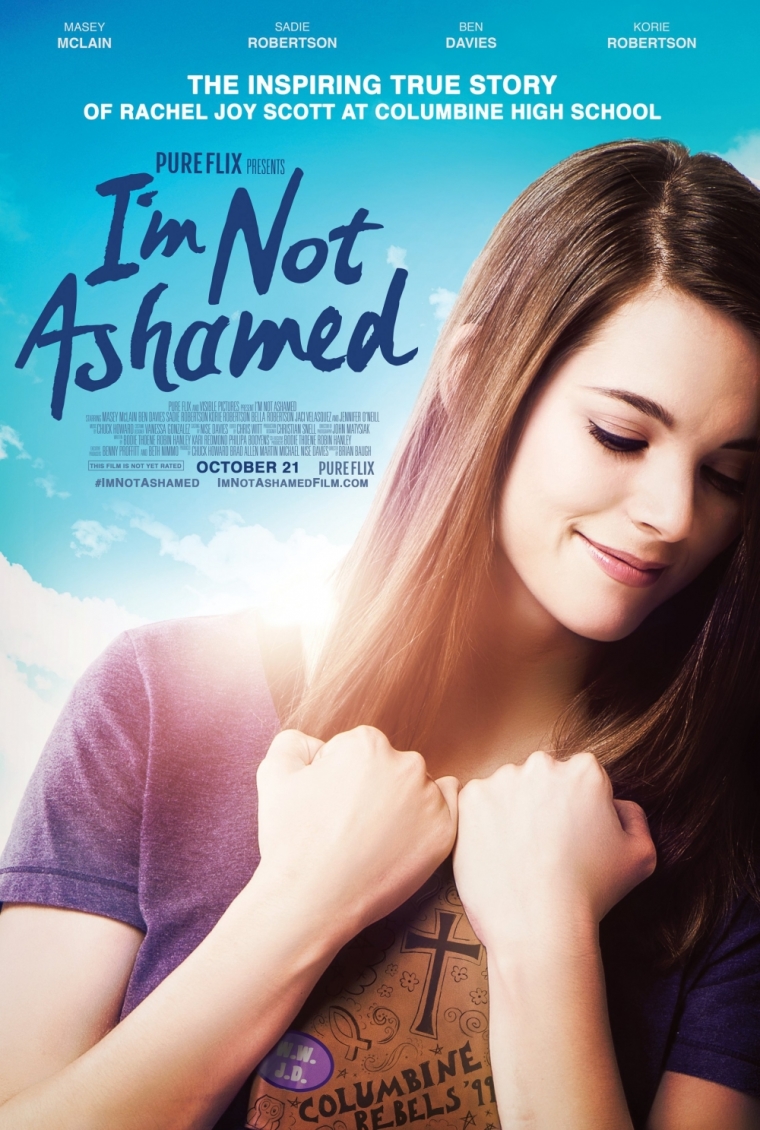 Sadie Robertson has joined the cast of the film "I'm Not Ashamed," which is about the first student killed in Columbine High School, Rachel Joy Scott, who was targeted because of her Christian faith.
Scott was the first of 12 students and one teacher who were gunned down at Columbine on April 20, 1999, and the film is based on her journals, which are said to be honest and heartfelt accounts of her life.
The title, "I'm Not Ashamed" is taken directly from Scott's writings. She prayed, "Father, use my life to touch the world and let your light shine through me."
Columbine killers, students Eric Harris and Dylan Klebold, knew about 17-year-old Scott's overt Christian faith and moments before her death, they asked her, "Do you still believe in your God?"
With a gun at her head she replied, "You know that I do."
Sadie Robertson will be playing Scott's cousin, the person responsible for her conversion to Christianity. Also starring in the cast is Sadie's younger sister, Bella, and their mother, Korie, who will portray Scott's aunt.
In one of her journal entries featured in the film's trailer, Scott wrote: "I've always been drawn to hands. I think it's because it's the way we touch people. If one person could go out of their way to show compassion, it could start a chain reaction."
Benny Proffitt, executive producer and founder of the youth organization First Priority, said in a statement to The Christian Post, "Rachel wrote that she would one day touch the lives of millions, and we're honored to help make this dream a reality."
The film also has a special touch from Scott's mother, Beth Nimmo, who serves as executive producer.
"I'm Not Ashamed" was filmed in and around Nashville, Tennessee. The cast includes newcomer Masey McLain as Rachel, Ben Davies ("Courageous"), Jennifer O'Neill ("Summer of '42") and Jaci Velasquez ("Let The Lion Roar"). The film was produced by Chuck Howard, Brad Allen, Michael Martin, Nise Davies, and directed by Brian Baugh ("The Comeback Kids").
"I'm Not Ashamed" will hit theaters nationwide on Oct. 21. For more information, visit ImNotAshamedFilm.com.