'Duck Dynasty' Starlet Sadie Robertson Says New Rain Boots Line Will Help Combat Child Poverty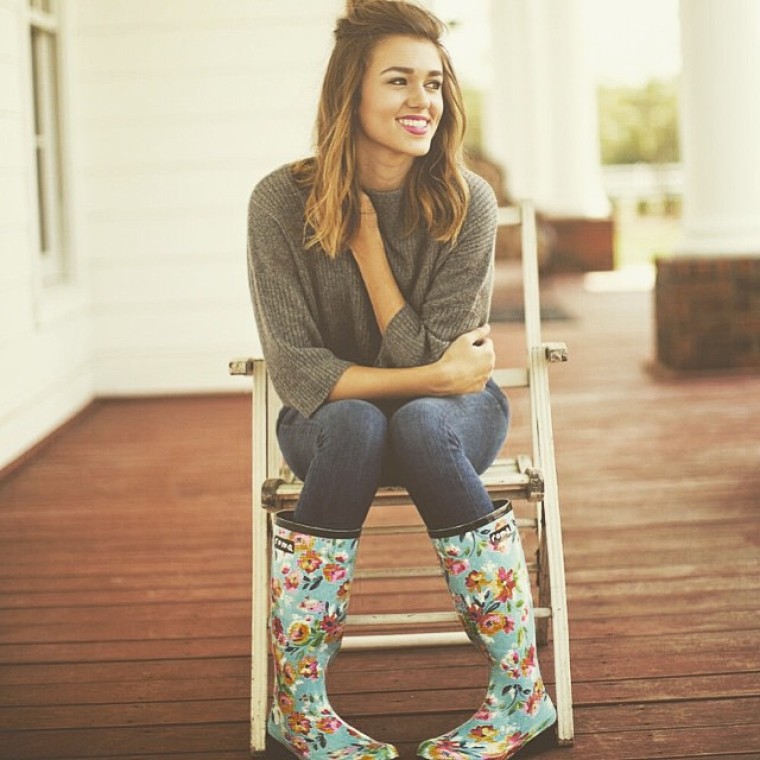 "Duck Dynasty" star Sadie Robertson said recently that she feels "honored" to be launching her very own rain boot line with Roma, a Dallas-based "socially conscious 'buy one give one' boot company that combines fashion with philanthropy to to help impoverished children around the world."
The 18-year-old reality TV star, who launched her line of "Live Original" prom dresses with fashion designer Sherri Hill back in 2014, is dabbling in fashion again but this time she's putting her name on a line of rain boots that will be available for purchase in the fall. And for every pair of rain boots sold, a new pair will be donated to a child in need, the company's website states.
"Can't wait for my new rain boot line with Roma to hit stores this fall! For each pair bought a child in poverty will get a pair. We are going to give poverty the boot. So honored to be apart of a great way to give back. #givepovertytheboot," Robertson wrote in an Instagram post shared with her 2 million followers last week.
One in five American children (an estimated 16 million children) were living below the federal poverty line in 2011, according to 2012 data from the U.S. Census Bureau.
The former "Dancing With The Stars" contestant has become somewhat of a teen idol in recent years since rising to stardom in 2012 via her family's hit A&E reality show. She is often praised for her modest approach to fashion and also for openly proclaiming her Christian faith.
"My family would not be where we are without our faith," she said last year during her stint on season 19 "DWTS." "That's what carried us this whole way. You know, we put our faith in God and we like to share that with everybody."
In April, fans applauded Robertson after she appeared make-up free in an online YouTube video which was designed to help young girls overcome body image issues by embracing their flaws and honoring God. The 7-minute clip instantly went viral and the A&E star appeared on "Good Morning America" to explain the inspiration behind it.
"For girls, no matter who you are or what position you're in, everybody struggles with insecurities and everybody kinda compares themselves to somebody else, whether they want to admit it or not," Robertson said.
"I just wanted people to know that no matter who you are, you can't reach it by comparing yourself to other humans. And for me, I found that going through God was the best way that I could do it."