'Duck Dynasty' Stars Share Opinion About the Duggars: 'Anna Is the Victim'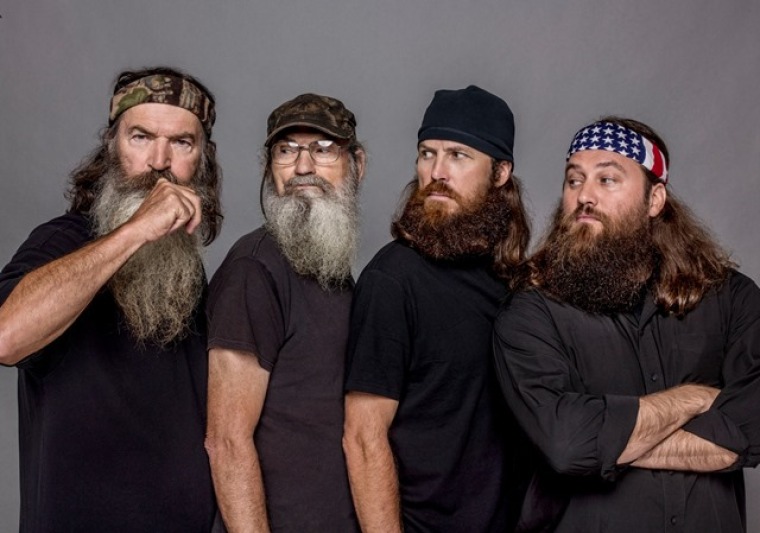 Stars of the series "Duck Dynasty" have reportedly shared their opinions on the controversies concerning the Duggar family.
The Duggar family starred in the canceled series "19 Kids and Counting." The family faced trouble times when sexual scandals of Josh Duggar came into light during the past months. Josh reportedly was unfaithful to Anna when it was revealed that he was involved with a website called Ashley Madison.
Jase and Missy Robertson recently explained that it would be appropriate for Anna Duggar to leave her husband, Josh. According to Entertainment Tonight, Missy spoke out about their situation. She said, "I think forgiving and forgetting are two different things. As far as the relationship, that's gotta be her decision whether or not she wants to go on without him. She certainly has that right, because he interrupted their marriage with those affairs, but forgiveness is not really a choice, you know, if you want forgiveness from God."
It was apparent that Jase and Missy were very sympathetic for Anna. They believe that Anna is merely a victim of Josh's bad decisions. She has gone through a lot of hardships due to the scandals, while still taking care of their four children.
Missy added, "But that's something that, at the end of the day, when the cameras go away, that's their life. They're going to have to deal with it themselves and get past it and try to savour some of the experiences they had and memories, and also make a new life for themselves — whether it's together or apart."
The Robertsons also dealt with issues concerning marital infidelity when Lisa, Jase's sister in law, cheated with Alan. Jase explained that he was in pain when seeing his brother Alan hurt from Lisa's actions. Alan was seen constantly forgiving Lisa for her infidelity, despite Jase's disapproval of the situation.