Duck Dynasty's John Luke Robertson on Finding Marriage Partner, Not Settling to Live in Famous Family's Shadow (Interview)
Duck Dynasty's John Luke Robertson on Finding Marriage Partner, Not Settling to Live in Famous Family's Shadow (Interview)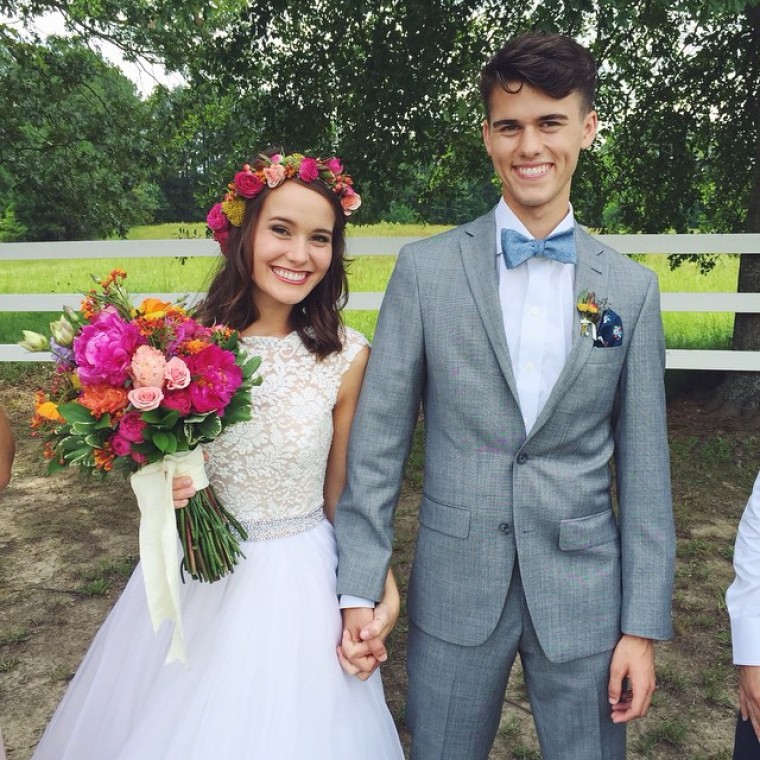 Korie and Willie Robertson's oldest son, John Luke Robertson, has grown up on his family's A&E hit reality television show "Duck Dynasty," but the newly-wed, college freshman is paving his own way to success with his new book, Young and Beardless.
"Being young and beardless is more than a lack of life experience or facial hair," says Robertson, 20, in a statement to The Christian Post. "It's about learning, growing, and trying to figure out where you fit in the world. And being able to do great things has nothing to do with where you are in life, what your past is, which family you were born into, or how small your town is. It has to do with you: who you chose to be, how you choose to live, what you choose to dream, and how you choose to get there."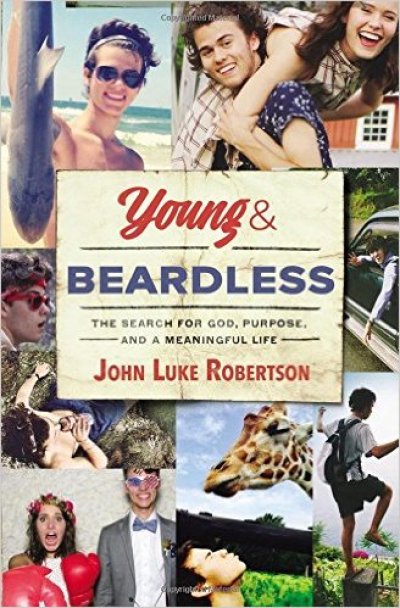 In Young and Beardless, John Luke shares what it's like to grow up as a Robertson and what he's learned since stepping out on his own as a man. Robertson focuses a great deal on how to build a dream for your life, how to create a plan to turn that dream into reality, and how to surround yourself with supportive people. With humor and refreshing honesty, Robertson shares his perspective on taking chances, choosing a spouse and embracing your true self.
Other topics covered in the book are: Why being a Robertson isn't enough, why he has no intentions of growing a beard anytime soon, what he's learned as a young celebrity, and four keys to discovering one's place in this world.
The following is an edited transcript of John Luke's interview with The Christian Post in which he discusses his hectic life juggling marriage, God, college, and making his own mark on the world.
Christian Post: How has your life changed now that you are newly married and a college freshman?
John Luke: Life is a lot busier now! People act like I'm doing something different than a normal person. I am doing all the same things – getting married, going to school, working a job, buying a house, getting a dog. I just happen to be doing them all at the same time.
CP:  What are valuable lessons that you are currently learning in this season of your life?
John Luke: I am learning how important it is to look into your life and deal with your issues. You can't change others. You can only change yourself.
CP: Many Christians surrender their dreams because of fear, what advice do you share in your book to help turn those dreams into reality?
John Luke: Young and Beardless is not a "how-to" guide to accomplishing your dreams. This book only deals with the first step from experiences I have had in accomplished dreams and failed dreams. As Christians, we should be the LEAST fearful of anyone! We know we have someone taking care of us if we fail.
CP: What is the importance of having a support system and what can you say to people who do not have people like that around them?
John Luke: Everyone needs support and a mentor. When we moved to Virginia I did not know a single person. The first thing I did was find a wise professor who would agree to take me out to lunch. Wherever you are, you have to find that support.
CP: What are the five qualities people should look for in a future spouse?
John Luke: Forgiveness, patience, only dependent on God, laughs at your jokes and herself, attractive to you.
CP: Many Millennials are constantly searching for God's will, as a young man yourself that has made such important decisions in your life already, what advice do you have for finding God's will?
John Luke: I believe that if we love God and love others to the best of our ability then we are lining ourselves to be in God's will. If you are doing that then just go for whatever your God given passions are. It's better to try something and get nothing then miss something because you were waiting on a yes.
CP: You believe that humor and honesty are essentials in life, why so?
John Luke: People are funny creatures. There are numerous studies that say laughter improves all aspects of life. Honesty improves your soul. Everyone who lies for a long time knows it wears on you.
CP: Finally, you are successful and a part of one of the most famous families in America, but you maintain that those things are not enough, what is enough?
John Luke: I maintain that those things are not enough for me because those are not my successes. Those were my grandparents, parents, uncles, aunts' dream and long hours that created our family. If I was content to live in that I would be a taker and not a giver. I am only 20. I have my own dream to support my own family one day.
For more information on John Luke and his new book, vist youngandbeardlessbook.com
jeannie.law@christianpost.com