'Ducky Dynasty's' Sadie Robertson Celebrates Boyfriend's College Baseball Scholarship: 'You Play for God'
'Ducky Dynasty's' Sadie Robertson Celebrates Boyfriend's College Baseball Scholarship: 'You Play for God'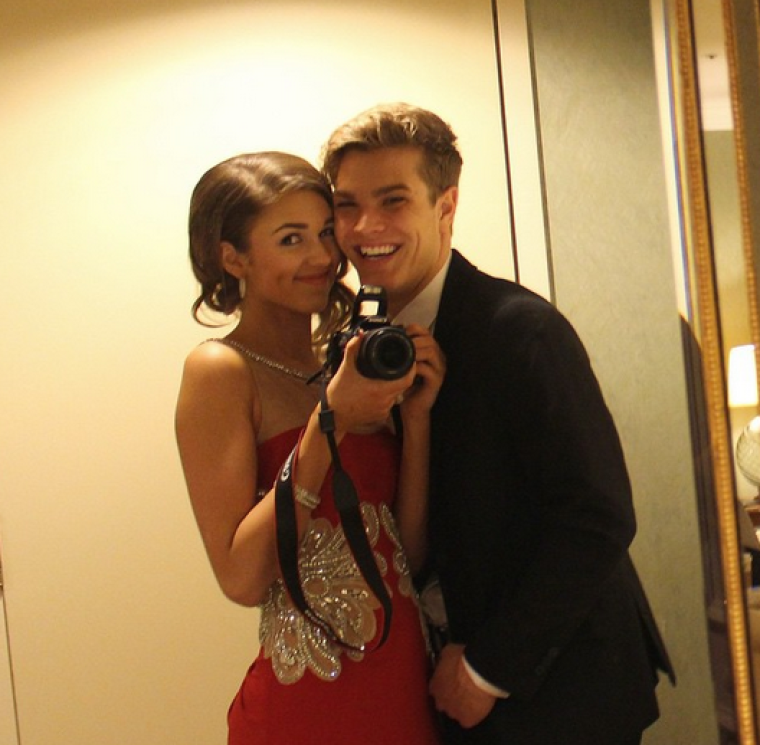 "Duck Dynasty" star Sadie Robertson posted a tribute to her boyfriend Blake Coward after the teen athlete signed with a college baseball team on Friday.
The young couple has been together for a year, and Robertson has been very outspoken about their "godly relationship," including their decision to wait to have sex until marriage. In light of her boyfriend's major decision on Friday, Robertson took the time to congratulate her beau.
"So proud of this one for signing today to play baseball in college," Robertson wrote on Instagram. "Words cannot express how happy I am for you & how proud I am of how much hard work you put into for this. You definitely deserve it."
Although Coward serves as Madison High School's senior quarterback this season, the teen is not playing football in college. Nevertheless, Robertson said that regardless of which sport Coward played, he set an admirable example for others.
"Mostly I am proud of the example you set on every team you were on," Robertson explained. "You played for God & you are definitely being rewarded for that. I can't wait to continue to cheer you on & be your #1 fan. I love you."
Earlier this month, Coward hinted at his milestone decision via Twitter while congratulating two friends on their signing day, citing "WarEagle" for Auburn University and "GoCocks" for the University of South Carolina. However, it is not yet confirmed where Coward himself has chosen to attend college and play baseball.
Meanwhile, just four days before congratulating Coward on his college decision, Robertson lavished praise on her boyfriend again for soothing her fears after a bad dream.
"Random pic because I have to brag on my boyfriend moment of the day: I called him at 4 am because I had a nightmare & he actually answered & very sweetly helped me go back to sleep," the reality star shared in Instagram along with a photo of the couple hugging.
"Yeah he is pretty amazing," Robertson added. "idk how I got so lucky."
Furthermore, Robertson has said in the past that she is not opposed to marrying Coward despite their young age because it is commonplace in her family to marry young.
"That's how everybody in my family does it," she told the Boston Herald. "I've always thought that I would marry young, but it just depends on if I have the right guy with me."