Duggar Family Update: Porn Star Danica Dillon Makes Legal Challenge Against Josh Duggar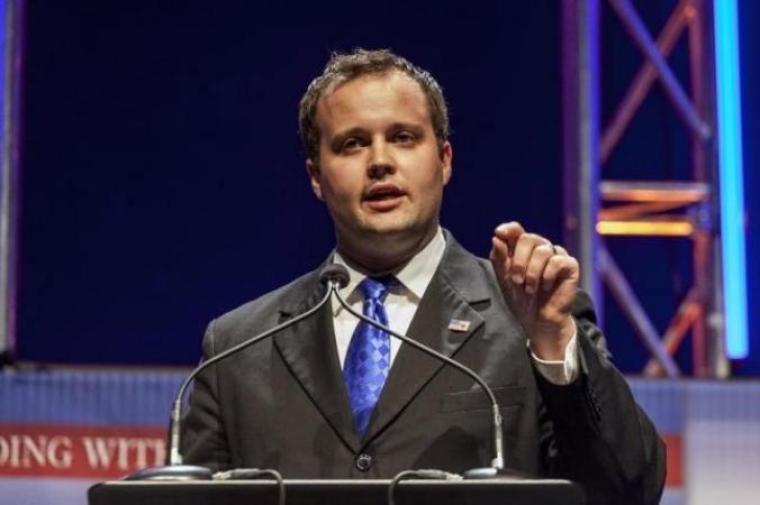 While Josh Duggar's siblings are moving on with their lives with their own family, Josh faces more tough times ahead as another lawsuit is being filed against him by none other than porn star Danica Dillon.
The lawsuit amounting to $500,000 in damages was filed last Tuesday, according to reports by US Weekly. Dillon, who claims to have slept twice with Duggar, reveals that during the two occasions of their encounter, Duggar had "assaulted her to the point of causing her physical and emotional injuries." It even states in the documents filed that Dillon is currently seeing a psychiatrist who is treating her for severe anxiety.
The two reportedly did not have any sort of relationship except for the times that they slept together. Dillon claims that Duggar first introduced himself to her last March at a Philadelphia Strip Club. It didn't take long for Duggar to offer $600 to the adult film actress for a lap dance. This was then followed by an invitiation back to his hotel room, in which Dillon agreed to sleep with the Duggar family member for $1,500. Dillon states that it was already then that she felt past comfortable, as Duggar "manhandled" her and has even made her feel physically violated.
According to reports, Duggar went looking for Dillon in another strip club to apologize. The two ended up in bed again, and Dillon claims that Duggar has mistreated her once more.
As of now, Duggar has still not released any statements about this latest lawsuit. "We do not have a statement at this time," a representative for the Duggar family told Us Weekly. Josh is still in rehab in Rockford, Ill, where he checked in after the Ashley Madison scandal he got himself involved with.