Duke Divinity Prof. Allegedly Resigns After Refusing to Attend 2-Day Workshop on Racism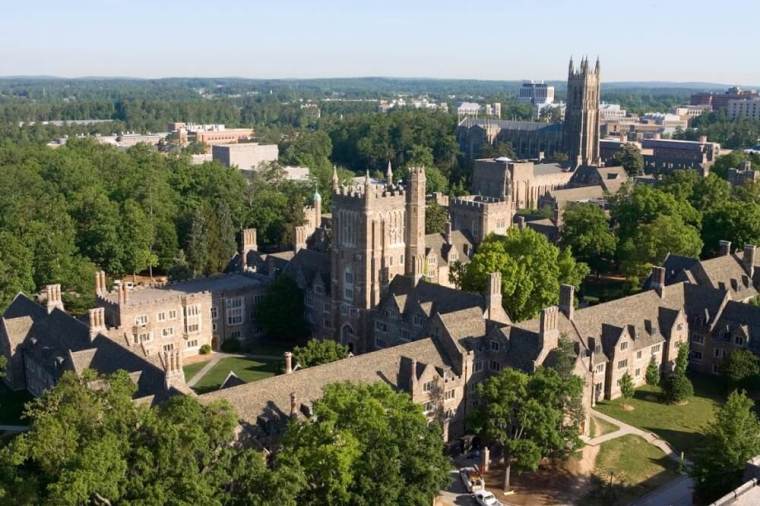 A Duke Divinity School professor was reportedly threatened by the dean with an array of punishments amid allegations that he refused to meet with her about professional conduct. This followed a contentious email thread in which he refused to attend an anti-racism workshop for faculty that he deemed ideologically left-wing.
In response to a mass email invitation for a two-day workshop titled "Racial Equity Institute Training Phase 1" for Duke Divinity School faculty on March 4–5 in which the stated goal was to combat racism and "begin its own commitment to become an anti-racist institution," a spat among the academics ensued over the ideological tilt of the seminar.
"Racism is a fierce, ever-present, challenging force, one which has structured the thinking, behavior, and actions of individuals and institutions since the beginning of U.S. history. To understand racism and effectively begin dismantling it requires an equally fierce, consistent, and committed effort," the mass email from the Racial Equity Institute said.
Emails published on May 6 by The American Conservative's Rod Dreher reveal that Paul Griffiths, a professor of Catholic thought at Duke Divinity School who refused to attend the workshop, urged his colleagues to not attend the seminar, saying, "(Re)trainings of intellectuals by bureaucrats and apparatchiks have a long and ignoble history; I hope you'll keep that history in mind as you think about this instance."
By its description, he added, the "training" is sure to be "intellectually flaccid" and a "waste of time." Griffiths further asserted, "there'll be bromides, clichés, and amen-corner rah-rahs in plenty. When (if) it gets beyond that, its illiberal roots and totalitarian tendencies will show."
Dreher reported that, according to sources close to the matter, Griffiths resigned from his position following months of a contentious relationship between him and Duke Divinity School's dean, Elaine A. Heath, who in response to his objections weighed in on the email thread, and in words which appeared to address Griffiths' comments, calling them "offensive and unacceptable," amounting to "racism, sexism, and other forms of bigotry."
He also posted a letter from March outlining the administrative disciplinary actions Heath had taken against Griffiths in which she accused him of refusing to meet with her and the dean of faculty, a charge Griffiths denies. In the letter, Heath also forbade Griffiths from attending faculty meetings, voting on important matters, and threatened to withhold travel and research funds from him as a consequence if he continued to refuse.
Jerry Walls, a philosophy professor at Houston Baptist University, told The Christian Post in an interview on Monday that the whole episode is illuminating and particularly troubling, given that it's an elite institution with a reputation for having notable theologically orthodox faculty in it.
"The thing that is really striking here is how they responded to argument with discipline," effectively short-circuiting the whole matter, Walls said.
"Instead of answering his objections or even allowing him to have those opinions, they're simply going to impose this mindset, which of course is so ironic because that is exactly the point that he made — that these sessions have this kind of coercive ideological component in them."
The administration's response confirmed Griffiths' suspicions, Walls added.
"If a place like Duke, which is one of the more orthodox, sympathetic divinity schools in America among the prominent ones, that's really concerning, especially one that has a reputation for high-caliber intellectual work which is well-deserved. But you also see these undercurrents operating that are at odds with that," Walls said.
Duke English professor Thomas Pfau has also risen to Griffiths' defense, arguing there was nothing remotely racist about his words and that Griffiths' email raises the important point as to whether or not faculty should have to give up "significant chunks of time for the purposes of undergoing 'training' in these areas."
"To tar communications such as the one that Paul Griffiths has shared with the faculty as politically retrograde, let alone to contemplate institutional sanctions, is to take an alarmingly illiberal approach that, ironically, will end up confirming at least some of Paul Griffiths' criticisms regarding the proposed initiative," Pfau wrote.
CP contacted Griffiths to confirm if he had indeed resigned and for additional comment for this report but calls were not returned by press time.