Dylann Roof Confesses He Almost Did Not Follow Through With Massacre 'Because Everyone Was So Nice;' Victims' Families Offer Forgiveness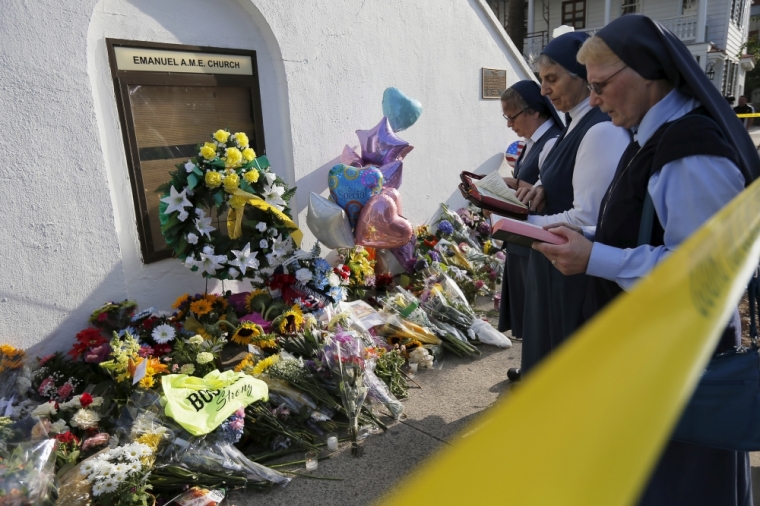 Lone gunman Dylann Roof, 21, who shot and killed nine Christians during a Bible study at the historic Emanuel African Methodist Episcopal Church in Charleston Wednesday, purportedly boasted to friends about his plans to "kill a bunch of people," but later confessed to police he "almost didn't go through with it because everyone was so nice to him."
Roof was captured in Shelby, North Carolina, during a traffic stop on a tip from a local woman named Debbie Dills who said of the apprehension of Roof, "God had his hand in it." In an NBC interview, the woman claimed not to be a hero but only "a willing vessel."
Dill said she spent a lot of time praying for the church and victims before she spotted the suspicious black sedan while commuting to work. After the tip, police almost immediately apprehended the suspect.
Roof agreed to waive extradition from North Carolina and is being held in the Charleston County Detention Center in South Carolina.
Roof reportedly told friends and acquaintances at a trailer park that he was going to shoot up a college but nobody took him seriously enough to report his threats.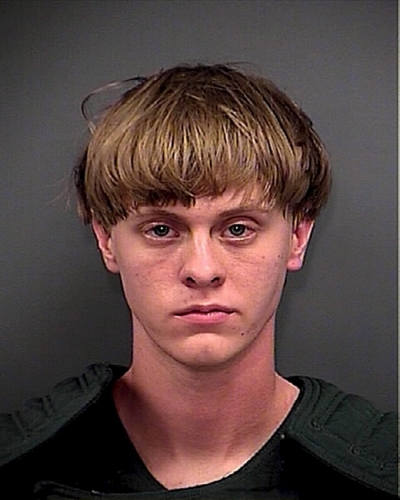 The suspect confessed to authorities that his desire was to start a race war, according to CNN. His roommate spoke to the media saying Roof is "really into segregation and other stuff, adding "he wanted to start a civil war."
Nine victims were killed in the aftermath of his rampage, where the suspsect reportedly reloaded five times after sitting in Bible study for an hour at the Emanuel AME church. Only three people survived the shooting. Among the victims is the church's pastor, state Senator Clementa Pinckney.
Despite all this, during a closed circuit court hearing on Friday, relatives of the victims offered forgiveness to Roof.
"I forgive you and my family forgives you," one victim's relative said. "But we would like you to take this opportunity to confess and repent, offer your life to Christ, the one who matters the most, and change your ways, and you will be OK. You will be better off than you are right now."
One sobbing daughter of a victim also offered forgiveness to the suspect. Roof offered no reaction to any of the statements made by the grieving family members.
Judge James Gosnell, who did not have authority to offer bond on the murder charges, set a $1 million bond for Roof on the weapons charge. Roof was informed by the judge that his official court date was set for Oct. 23.
Roof was arrested twice before in South Carolina, once for drug charges, and is now charged with nine counts of murder and a weapons charge.
Emanuel African Methodist Episcopal Church is the oldest AME. church in the South, which was founded in 1816.
"I hope he gets what's coming to him," Roof's uncle declared to the media. "He's guilty as hell," he told The Los Angelos Times. During a phone interview with the LA Times the uncle reportedly said "I'd pull the switch myself, if they'd let me."
Roof's uncle said his mother is devasted but added no further comment on her condition. "He'll get no sympathy from us, any of us," he added.
South Carolina Gov. Nikki Haley has said she hopes prosecutors seek the death penalty. Charleston Mayor Joseph Riley said he does not support the death penalty but "if you're going to have a death penalty, then certainly this case would merit it."