Easter 2017 Dates, Details: Why Does Easter Date Change Every Year?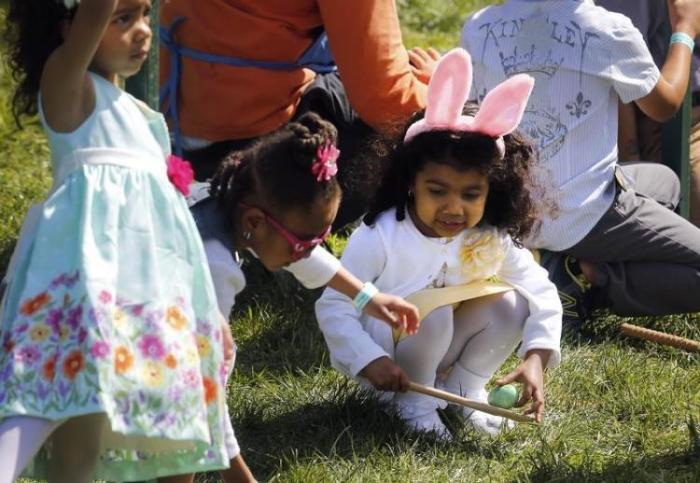 While it may seem that Easter falls on any random Sunday, there is logic behind the constantly changing date of this popular Christian holiday. Not everybody may know it, but it's something worth reading about to get a better and deeper understanding of just what is being celebrated during this festivity.
Easter this year falls on April 16. But in 2008, it was celebrated on March 23. The date always falls on the first full moon following the Spring Equinox, which has been fixed by ecclesiastical rules to March 21 each year.
Easter celebrates the Resurrection of Jesus from the dead. If the interpretation of the Gospels could be the only basis in assigning a date to Easter, it would always fall on the second day following April 3, which is believed to be the date of Jesus' Crucifixion. But many other events that consisted the final week of the Messiah's life—also known as the Passion—were a series of interconnected occurrences that should fall in the right place on the Gregorian calendar.
Before Easter became a consistently Sunday event, there was no existing consensus on its date until a group of bishops finally stepped up and gathered the First Council of Nicea in 325 A.D. This meeting laid down the rules on how to properly celebrate Jesus' Resurrection. Here, they decided that Easter should always fall on a Sunday, and that it had to be the first Sunday after the full moon at Passover, which is believed to have been the time the Last Supper happened.
But since the full moon falls on different days in different time zones, it was further decreed that Easter should always be celebrated on the Sunday following the first full moon of the Spring Equinox. The events leading up to Jesus' resurrection would then be properly laid out on the calendar.
So, if Easter is happening on April 16 this year, Palm Sunday, which commemorates Jesus' entry into Jerusalem and thus marks the beginning of the Holy Week, will then be celebrated on April 9, Maundy Thursday will be on April 13 and Good Friday will be on April 14.
The earliest possible date for Easter is March 22, which last happened in 1818 and will only be repeated in 2285. On the other hand, the latest possible date is April 25, which will happen in 2038, then again in 2190.