Ebola Kills Second Person in US, With Death of Dr. Martin Salia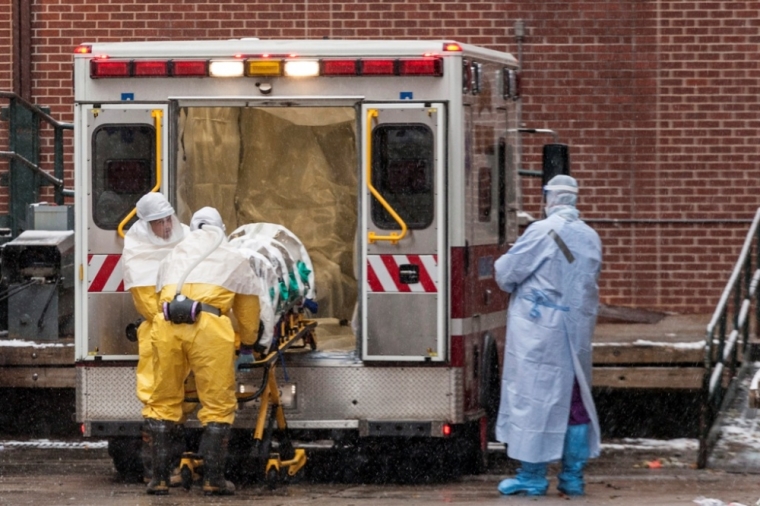 Ebola has claimed its second victim in the United States, as Dr. Martin Salia died this weekend after being transported from Sierra Leone to the Nebraska Medical Center in Omaha for life-saving treatment. Salia's condition was critical, and the deadly virus was already in advanced stages.
Dr. Phil Smith, medical director of the Biocontainment Unit at Nebraska Medical Center, released a statement breaking the news Monday morning.
"It is with an extremely heavy heart that we share this news," stated Smith. "Dr. Salia was extremely critical when he arrived here, and unfortunately, despite our best efforts, we weren't able to save him."
"We used every possible treatment available to give Dr. Salia every possible opportunity for survival. ... As we have learned, early treatment with these patients is essential. In Dr. Salia's case, his disease was already extremely advanced by the time he came here for treatment."
Salia, 44, tested positive for the deadly virus last Monday after seeing his first symptoms on Nov. 6. He was transported from Sierra Leone to the University of Nebraska Medical Center on Saturday, and was the third Ebola patient to be treated at the Omaha hospital this year.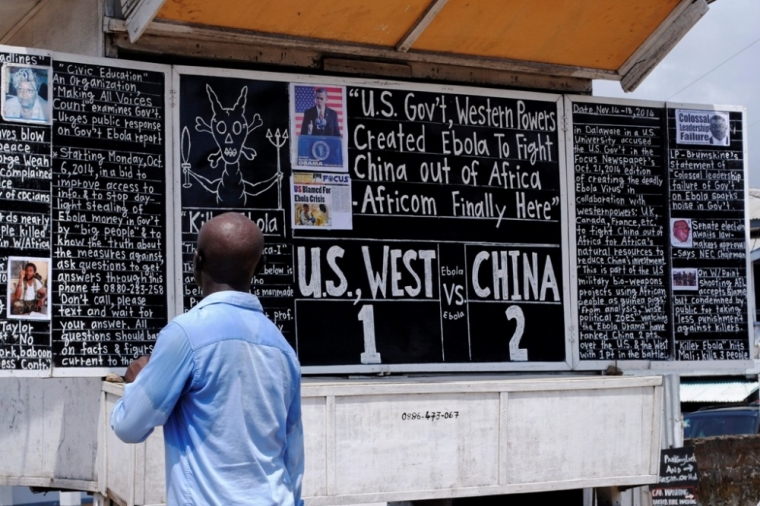 Salia, a citizen of Sierra Leone who was also a permanent U.S. resident in New Carrolton, Maryland, was diagnosed with Ebola on Nov. 10. A native of Sierra Leone, Salia had contracted Ebola while working at Kissy United Methodist Hospital in the Sierra Leone capital of Freetown.
The U.S. State Department confirmed Thursday that it was transporting Salia from Sierra Leone to Nebraska for life-saving treatment. Salia, who lived in Maryland with his wife, a U.S. citizen, and their two sons, was the first non-U.S. citizen with Ebola to be flown to the U.S. for treatment.
The first victim of the latest Ebola outbreak to die in the United States was Liberian national Thomas Eric Duncan, who died on Oct. 8 from the virus at Texas Health Presbyterian Hospital in Dallas, after he was in direct contact with a neighbor in Liberia who died from the virus before he traveled to the U.S.
Dallas-based nurses Nina Pham and Amber Vinson contracted the virus while treating Duncan, however, they have since both recovered after being treated while under quarantine.
New York City doctor Craig Spencer, who contracted Ebola while volunteering with Doctors Without Borders in Guinea last month, is also now free of the virus after undergoing treatment in the U.S.
During the weekend, a memorial service was held for Duncan at Wilshire Baptist Church in Dallas, a congregation where his finance was a member.
Ebola has garnered much attention, with many Americans expressing concern that a major outbreak of the virus could take place in the U.S.
In response to the public outcry, President Barack Obama appointed an "Ebola Czar" to oversee efforts to treat patients in the country.
The majority of the Ebola patients who have come to the United States for treatment have been successfully cured of the virus.
The news also comes as Mali has attempted to stem the spread of the virus into its borders. Like the U.S., Mali has two confirmed deaths from Ebola.
"The two deaths in Mali have dashed optimism that the country was free of the highly-infectious pathogen and caused alarm in the capital Bamako, where the imam was washed by mourners at a mosque after his death," reported the AFP.
"It came as the World Health Organization announced on Wednesday that the outbreak — almost entirely confined to west Africa — had passed a gruesome landmark, with 5,160 deaths from around 14,000 cases since Ebola emerged in Guinea in December."