Ebola Scares One Quarter of Congregation Out of Washington DC Church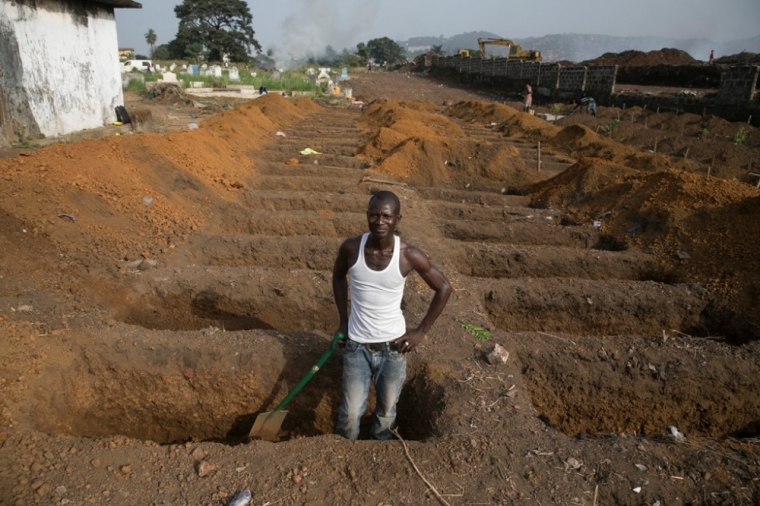 Around one quarter of a Washington, D.C. congregation recently stopped attending Sunday services for fear of catching the Ebola virus from anyone who might be traveling to West Africa, even though no one had plans to go there.
Rev. John Harmon, pastor of Trinity Episcopal Church, wondered why 50 members of the congregation suddenly stopped attending until he received phone calls from frightened parishioners who revealed the reasoning behind their absence.
"Some folks called to say, I'm not coming to church because I don't know who's traveling [to West Africa]," Harmon told NPR.
Trinity Episcopal Church has a diverse congregation that includes believers from over 20 countries, such as Liberia, which happens to be the birthplace of Harmon, who moved to the United States in 1982.
The members' concerns about contracting Ebola were in vain, as no one from the church had plans to travel to West Africa, Harmon explained. The congregation did, however, raise money to combat the spread of the Ebola virus in the region and raised over $5,000, along with medical supplies and protective equipment, to donate to the affected countries.
Despite the success of the donation effort, many congregants still feared for their welfare, which led Harmon to address the members' absence during a Sunday morning church service.
"In the middle of the service, we just had this conversation," said Harmon, who used his sermon time to give people an opportunity to voice their concerns over contracting the Ebola virus from anyone who might be traveling overseas.
Harmon also brought in several doctors to explain how Ebola spreads. Cora Dixon, a member of Trinity Episcopal Church said the experience was very reassuring.
The pastor also asked anyone traveling abroad to skip church for three weeks, even if they weren't traveling to West Africa. The three-week timeframe is based on the incubation period of the virus. And, to further allay fears, the ushers and the pastor use hand sanitizer that's stationed inside the santuary and visible to parishioners.
"I use them when I get back to the altar, [as a] visible sign that we are expressing care for each other," Harmon added.
After addressing the Ebola concerns church attendance is picking back up, Harmon noted, and there are more people showing up for community service events.
Adolphus Ukaegbu, who serves as an usher at the church, said, however, that even though many people have returned to service, others are still reluctant to do so. He mentioned an elderly woman he used to bring to Sunday morning services. "She told me she was advised not to come to church, because there are so many West Africans in the congregation. And since then, I haven't seen her."
The Christian Post contacted Rev. Harmon for comment, but he did not respond by press time.