Egyptian Christian Immigrants Murdered, Beheaded in NJ
In a crime that New Jersey authorities have described as heinous, a local man is believed to have shot to death two Coptic Christians before severing their heads and hands and burying their bodies in the backyard of a relative's abandoned home.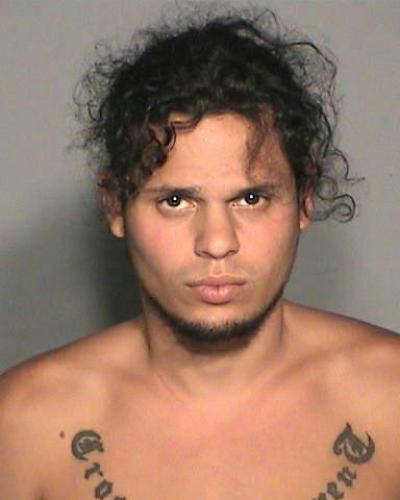 "These were grisly murders in which the defendant allegedly shot both victims in the chest at close range," said Attorney General Chiesa in a press release. "We allege that the defendant was ruthless and calculating in the manner in which he carried out the killings and attempted to prevent identification of the victims by cutting off their heads and hands before burying their bodies. The New Jersey State Police has conducted a thorough investigation, which will enable us to secure justice for the victims."
The suspect has been identified as 28-year-old Yusuf Ibrahim of Jersey City, N.J., whom they apprehended Feb. 10. He has been charged with two counts of murder and two counts of desecration of human remains. His bail was set at $3.3 million cash, and he is currently being held in a Hudson County, N.J., jail.
Police say Ibrahim got into an altercation on Feb. 5 with two acquaintances, 25-year-old Hanny F. Tawadros and 27-year-old Amgad A. Konds, while in a white Mercedes-Benz belonging to one of the victims. The men, all Egyptian immigrants, were in Jersey City at the time.
After being alerted on Feb. 7 of suspicious activity at a home previously belonging to an uncle in Buena Vista Township, located about two hours from Jersey City, police discovered the bodies of Tawadros and Konds in a shallow grade behind the home, and later discovered the men's heads and hands at a separate nearby location.
Ibrahim had allegedly driven the Mercedes-Benz to Philadelphia after the killings and tried to burn the vehicle on Feb. 6. He was eventually traced by state police to an apartment in Hudson County, where he was arrested Sunday, Feb. 10.
Tawadros and Konds do not have any relatives in the U.S., and were said to be hard workers who supported their families back home in Egypt. The men shared an apartment in Jersey City.
Ibrahim, a former resident of Indiana, reportedly said nothing during his first court appearance via a video link from the Hudson County jail. He appeared in a green jumpsuit and his long curly hair had been cut very low. It was also reported that Ibrahim has been charged in a separate case for armed robbery.
A former roommate of the suspect told NJ.com that she couldn't believe Ibrahim had committed the crimes of which he has been accused.
"They are describing him as a monster, but that's not how I've known him," said Emma Abdelrehim, who called herself a close family friend of Ibrahim. "He was an awesome person, awesome with kids, and he would never harm anyone, not even an animal."
"What I saw on TV and what I read I could not believe. That is not his character, and I don't think he has done such a crime," added Abdelrehim.
She described Ibrahim as a Muslim but noted that he wasn't particularly religious.
A report from WABC-TV indicated that some members of the Saint George & Saint Shenouda Coptic Orthodox Church in Jersey City to which Tawadros and Konds reportedly belonged wondered if religion may have played a part in their killings. The fact that the victims were beheaded have also raised such questions, as beheadings are common in some sects of Islam and in countries with Quran-inspired Sharia laws.
"It was crazy what happened to these two. Do they deserve it? No. Was it expected? Never. And it's just sad," a local church member told WABC-TV.
Sgt. Adam Grossman of the N.J. State Police informed The Christian Post Wednesday that a motive for the killings had not yet been determined. When asked if there was any strength to speculation that religion may have played a part in the crimes, Grossman said only that the investigation was ongoing.
Father David Bebawy, pastor of Saint George & Saint Shenouda Coptic Orthodox Church, told The Christian Post that he did not know Tawadros and Konds personally, but their attendance to mass was noted by other members. The church conducted funerals for the two men last week and arranged for their remains to be flown to Egypt. Father Bebawy said one casket was sent to the city of Asyut, and the other to Aswan, Egypt.