Electric Vehicles Conference Outdone by Google's Self Driving Car (VIDEO)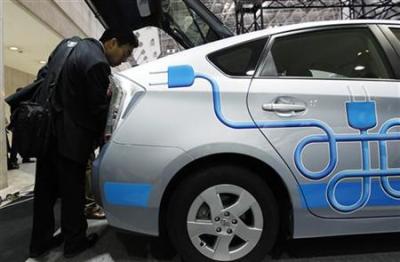 Today marks the last day for the Electric Vehicle Conference, which took place in San Jose over the past couple of days.
What has made this conference particularly unique that it includes the entire spectrum of electric vehicles, the official title of the conference being Electric Vehicles Land, Sea, & Air USA 2012. According to the conference website, the reason for the collaboration is because electronic technology in vehicles tends to happen first, and other vehicles appreciate a much larger market.
"Most major breakthroughs in design and technology appear in other electric vehicles before they appear in cars," the website stated. "Just over 1.6 million electric cars will be sold worldwide this year, including hybrids. But the total number of all types of EVs sold will be much greater - reaching over 39 million."
The conference featured speakers from different countries including: Singapore, China, Japan, Denmark, the U.K., France, Germany, Slovenia, Canada, and the U.S. to talk about the biggest breakthroughs in the industry.
Those who attended the event were also able to test drive two different electric cars that have yet to launch. A second-generation RAV4 EV electric car and a Prius Plug-in Hybrid were supplied by Toyota for test drives. The RAV4 EV is expected to make its debut sometime in 2012.
Merced Benz also offered up a B-Class F-CELL to test drive, although it is not anticipated to be market ready until anywhere from 2012-2015. Fuel cells convert hydrogen and oxygen into water to produce electricity.
Despite the attention that the conference has received in the car world, some attention may have been drawn away by none other than Google, who posted about it's own self-driving car on Wednesday. Google first announced its self-driving car project in 2010.
"There's much left to design and test, but we've now safely completed more than 200,000 miles of computer-led driving, gathering great experiences and an overwhelming number of enthusiastic supporters," the company stated on Google+ Wednesday afternoon. Google revealed that one of the trust drives had been taken by Steve Mahan.
Mahan is head of the Santa Clara Valley Blind Center and also 95 percent blind himself. He took a Toyota Prius enhanced by Google for a test run in January.
"This is some of the best driving I've ever done," Mahan joked while conducting the test run. "I love it," he added after the test was over.
While Google admitted that it still had a ways to go with it's project, it also highlighted than this could be the future technology of vehicles.
"We organized this test as a technical experiment outside of our core research efforts, but we think it's also a promising look at what this kind of technology may one day deliver for society if rigorous technical and safety standards can be met."