Elevation Church Produces Rap-Dance Video to Honor Pastor Steven Furtick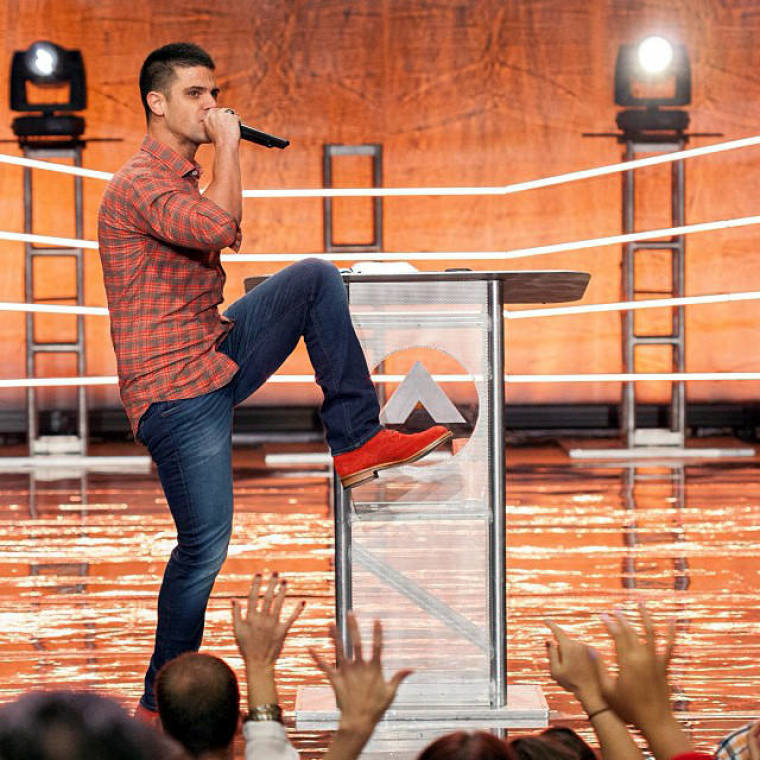 The congregation and staff of North Carolina's multi-site Elevation Church honored their lead pastor, Steven Furtick, with a special rap-and-dance video, as October marks the month when some churches show appreciation for their pastors.
"It's Pastor Appreciation Month, & our staff made a little music video for Ps @stevenfurtick & @hollyfurtick. Visit: http://thankyoupastor.com," the church tweeted Friday.
Modeled after "Downtown" by Macklemore & Ryan Lewis, the music tribute to Furtick featured a cast of about 100, who sing in the refrain: "Pastor/He has big arms/And has big faith/No word he says will go to waste/For well over 3,000 days/He always preaches down the place."
While in the "Downtown" rap video, the rapper is looking for a moped, in the Elevation's version, the search is for a church and carries an invitation to listeners to visit the Charlotte church, according to The Charlotte Observer.
Just as the Observer noted that the video could "fuel critics' claims that the church puts Furtick on way too high of a pedestal," the video has apparently been made unavailable for public viewing.
Furtick, 35, founded Elevation Church in 2006 with a group of just eight families. But it is now one of the fastest growing churches in the United States.
The pastor lives in the Charlotte area with his wife, Holly, and their three children. He holds a master of divinity degree from The Southern Baptist Theological Seminary and is the author of Sun Stand Still: What Happens When You Dare to Ask God for the Impossible and The New York Times bestseller Greater: Dream Bigger. Start Smaller. Ignite God's Vision for Your Life.
"There is a misconception that says Christianity is a dry religion based on rules and restrictions," Furtick told The Christian Post in an earlier interview. "That couldn't be further from the life Jesus came and died to give us. … The more we can break through barriers that people may put up against religion and allow them to experience Jesus in a clear, refreshing way, the more we will see people embrace Him."
He added, "While I may reference popular culture or make a joke in my sermon that steps outside of the stereotypical church context, that's not what engages and changes people. God's Word does that. I don't have to make God's Word relevant — it transcends time. I simply have to make it clear. If I can communicate God's Word clearly and understandably, all people, young people included, can apply it to their lives."