Ellen DeGeneres on Not Hosting Kim Burrell: She Said Some Very Not Nice Things About Homosexuals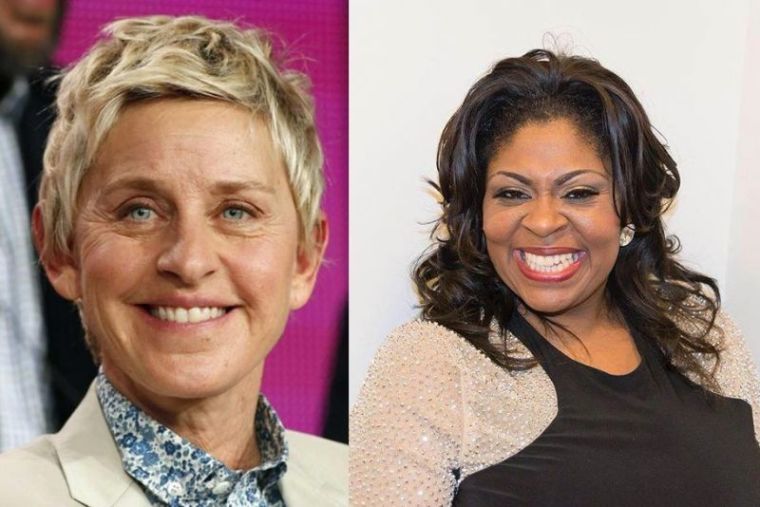 Ellen DeGeneres, one of show business' most high-profile lesbians, said it wasn't good for her popular talk show "Ellen" to give a "platform" to legendary gospel singer Kim Burrell, who had been axed from the show after a video of her condemning homosexuality in a sermon surfaced.
"She said some very not nice things about homosexuals, so I didn't feel like that was good of me to have her on the show, to give her a platform," DeGeneres said on her show Thursday.
The show host added that she, as a lesbian, had suffered "a lot of hate and prejudice and discrimination because of who I choose to love."
Burrell, the 44-year-old pastor of Love & Liberty Fellowship Pentecostal Church in Houston, Texas, was scheduled to sing "I See Victory" from the soundtrack of the new movie "Hidden Figures" with Pharrell Williams on Thursday's show. Both Williams and Burrell had performed "I See a Victory" on "The Tonight Show Starring Jimmy Fallon" in December prior to the video going viral.
Only Williams appeared on the "Ellen" show Thursday. He expressed his opposition to Burrell's comments while on the show.
In her sermon, Burrell told her congregation that the "perverted homosexual spirit and the spirit of delusion and confusion" have deceived many and "caused a strain on the body of Christ."
"And those homosexual spirits have been angry and they come up against you [saying] 'you gotta love everybody.' Sit down you serpent," she said.
The gospel singer also warned members of her congregation that if they engaged in homosexual behavior while they professed to be Christians in 2017, they would die from it.
"Anybody in the room who is living with a homosexual spirit, beg God to free you. If you play with it in 2017 you'll die from it. If you play with it in 2017 in God's house you'll die from it. Y'all came to hear about carnal, I came to tell you about sin," she said.
Responding to the backlash she has received, Burrell clarified in a video that her sermon was directed not at the general LGBT public, but at her congregation.
"I never said that all gays were going to hell, that never came out of my mouth. You all quit spreading that and if you go and listen to the video, listen right," she explained. "I was addressing church people and lets get even more specific, ones who were in my church."
She also noted that only a short clip of her sermon was posted online "to make it look like she has a personal agenda against people."
"There are a lot of people that I'm aware of that struggle or deal or have that spirit. Have I discriminated against them? Have I ever outright told them I don't love you and you going to hell? ... Who gives me the right to say that I'm telling someone that they're going to hell? I don't get that call," Burrell added.
"To every person that is dealing with the homosexual spirit that has it. I love you 'cause God loves you but God hates the sin in you and me, anything that is against the nature of God."