Elvis Presley's Handwritten Bible Notes in New Devotional, 'Rockin' Through the Psalms With the 'King'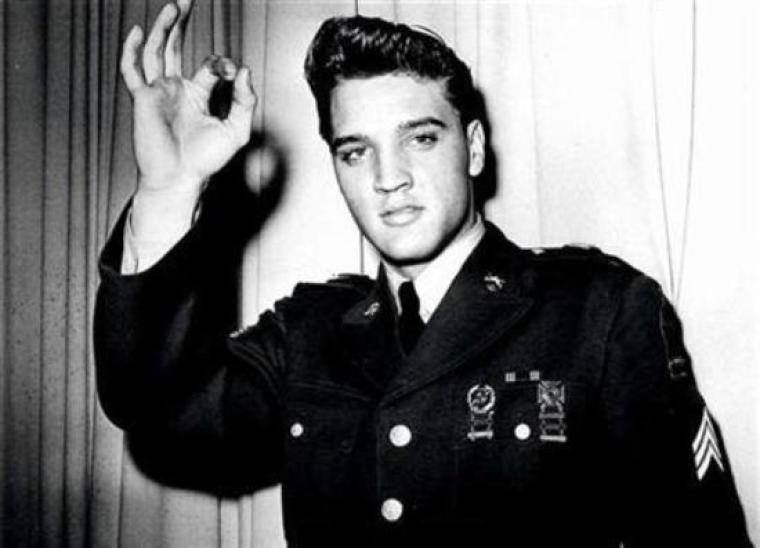 Elvis Presley fans now have an opportunity to study the Bible just like the king of rock 'n' roll thanks to the  Museum of the Bible.
The Museum of the Bible is presenting a YouVersion Bible reading plan called "Rockin' Through the Psalms With the 'King.'" The week-long Bible plan takes a glimpse into the cultural icon's personal Bible, complete with his notes, to help readers connect with the book of Psalms through the eyes of the music legend.
"Even the 'king of rock 'n' roll' was interested in the 'King of kings.' That's at least the impression you get when thumbing through the Bible that belonged to Elvis Presley," the YouVersion description of the plan states. "Read this seven-day plan from Museum of the Bible to discover his hand-written notes and markings in the book of Psalms."
Steven Bickley, Museum of the Bible vice president of marketing, spoke about the importance of sharing Presley's handwritten Bible notes.
"Celebrities don't get much bigger than Elvis Presley. He is a prime example of the unparalleled influence of this book," Bickley told CBN News. "His life may have taken a few twists and turns along the way, but it's clear, as evidenced by his own handwritten notes, that the Bible had a profound impact on him."
Presley has been back in the news this week due to the 40th anniversary of his death that took place on Aug. 16, 1977. In 2012, The Christian Post reported that Presley's personal Bible was sold at an auction for $94,600.
Norm Conrad, the Curator of American and Biblical Imprints for the Museum of the Bible, said he believes Presley's personal Bible showcases the singer's relationship with God.
"If he was not a man of faith, then he was a man seeking a relationship with God," Conrad told CBN. "I believe both. I believe he was a man of faith."